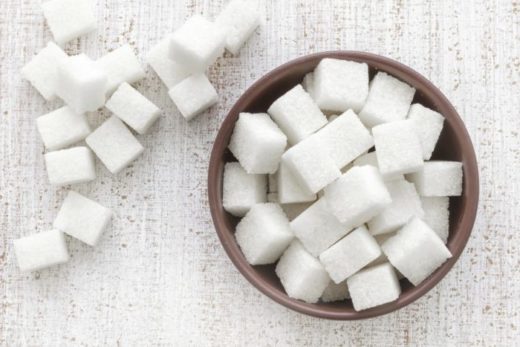 A member of the House of Representatives, Rep. Abiodun Olasupo, says about N400 billion was spent on importation of raw sugar from 2013 to 2016 in Nigeria.
Olasupo, representing APC-Iseyin/Itesiwaju/Kajola/Iwajowa Federal Constituency, told newsmen in Iseyin on Sunday evening that this was in spite of the waivers to enhance local production.
Olusupo is also the Chairman, House of Representatives Ad hoc Committee investigating the waiver given to certain companies on sugar importation from 2013 to 2016.
According to him, Nigeria has within four to five years expended close to N400 billion on the importation of raw sugar.
"This is paid in dollars, encouraging the outflow of our hard earned foreign exchange.
"From the record at our disposal now, the three companies licensed to import raw sugar are in a deficit of about N322 billion as waivers with nothing on ground.
"The effort of the waiver is to have 70 per cent production of sugar locally," he said.
Olasupo said that the situation had impacted negatively on the nation's economy.
He said that local production of sugar would create jobs for the unemployed and reduce outflow of foreign exchange.
Olasupo said it was also meant to ensure that 80 per cent of materials were sourced locally by 2018.
He said that from the presentations of major stakeholders at the first public hearing, Nigeria has yet to achieve 10 per cent of the requirements on sugarcane production.
READ: Oil marketers calls for regulation of petroleum industry
Olasupo said the task ahead of his committee was huge, noting that his members would give their best to ensure things were put in order and on the right track.
On the outcry over the re-ordering of election sequence, he said that the exercise was the constitutional duty of the National Assembly.
"What we have done is to re-order the sequence of election and for INEC to put the dates.
"The sequence which INEC has been working on since was established through an Act by the National Assembly and there should be no problem in amending it.
"NASS is the theatre of democracy. The constitution empowers it to make laws, executive to implement and when there is disagreement on its interpretation, it goes to the judiciary," Olasupo said.
Commenting on President Muhammadu Buhari's stance in withholding assent on the Peace Corps Bill, he said that such agency when created would amount to duplication of duties.
He said that government had been complaining about funds and there was no reason for creating new agency which it cannot fund.

Load more