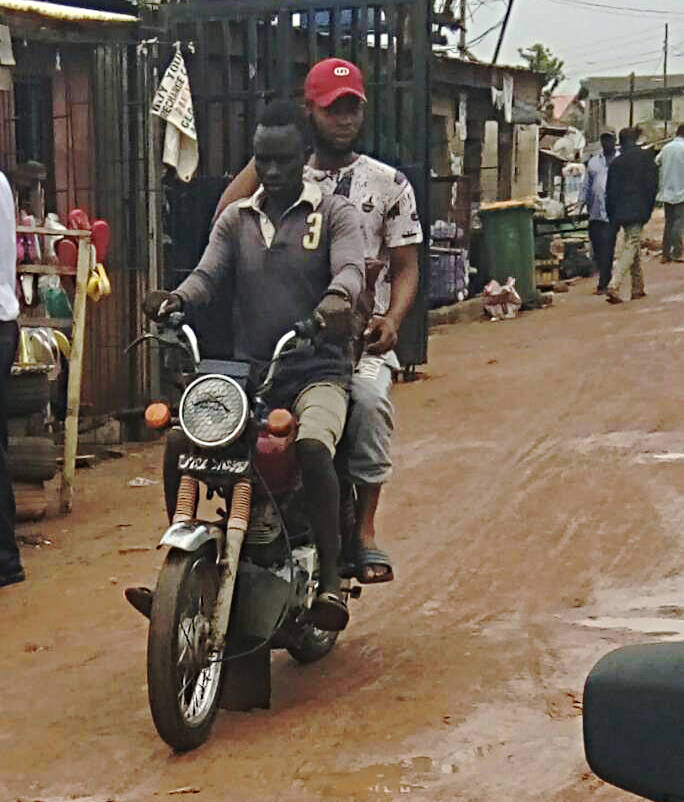 Commercial transport operators made brisk business in Lagos today by doubling their fares following traffic diversions and road closures due to President Muhammadu Buhari's visit to the state.
Buhari is on a two-day official visit to Lagos to inaugurate projects and attend The Bola Tinubu Colloquium organized to mark the APC National Leader's 66th birthday.
Ahead of his visit, the police announced security measures which included traffic diversions and temporary road closures in parts of the state.
Many commuters were caught in the web of the arrangement and were at the mercy of commercial transport operators who, in some cases, doubled their fares.
Some commercial motorcyclists were charging passengers as much as N1500 from Dopemu to Oshodi, a distance of less than 10 kilometres while a ride from Ikeja-along to Oshodi that is less than five kilometres also costs between N500 and N800.
Some commercial buses also refused to make refunds at the blockade and blamed the government for their inability to continue the journeys into Ikeja and Oshodi.
A commercial bus driver, who simply identified himself as Wasiu, told correspondents that the exorbitant fare charged by transporters was to accommodate inconveniences and time being wasted on the road.
"There is no road in Ikeja, no road in Agege, I have to go and pass through Ogba.
"So, the N500 from Iyana Ipaja to Yaba is not too much,'' said Wasiu who plies that route.
He, however, appealed to the state government not to phase out yellow commercial buses after the inauguration of the Ikeja Bus Terminal by the president.
READ: Buhari commissions Ikeja Bus Terminal
A fruit seller in Mangoro bus stop, Mrs Agnes Ezeobika, told newsmen that she went to the fruit market in Ketu at 5.00 a.m. but was unable to return because of lack of transportation. Ezeobika said that she had to trek, carrying her goods on the head.
Mrs Mary Akpan, an event planner in Abesan, who was also caught in the transportation hitch, however, expressed happiness over the Ikeja Bus Terminal inaugurated by President Buhari.
"I am happy with the project, but President Buhari would not be happy to know that we are passing through this kind of hardship,'' she said.
The state government declared Thursday as work-free day to enable Lagosians to come out in large number to welcome the president.
The state Commissioner of Police, Edgar Imohimi, had at a press briefing on Wednesday announced temporary diversions of traffic around Bank Anthony Way in Ikeja, Agege Motor Road, a section of Eko Hotel Road, Victoria Island and Old Marina and Ikoyi.
The new Ikeja Bus Terminal was inaugurated to provide easy transport connection for over 60,000 on 22 bus routes in Lagos daily.

Load more