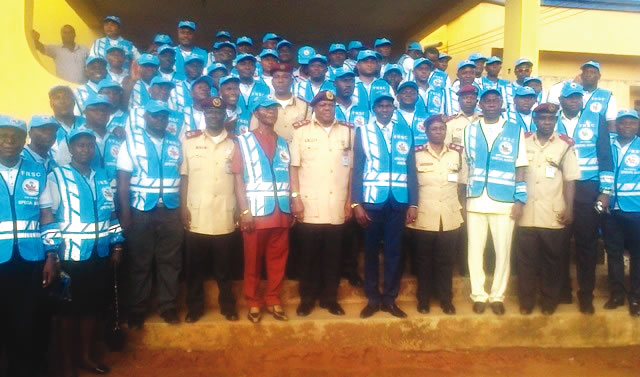 The Federal Road Safety Commission (FRSC) has deployed no fewer than 60 personnel for traffic control and patrols at strategic places during Easter in Sokoto metropolis.
The Sokoto State Sector Commander, Mr Sani Hamzat, told the News Agency of Nigeria (NAN) on Thursday that similar patrols would be replicated by units of the commission in local government areas.
He said that the command had embarked on sensitisation campaigns in Bodinga LGA to educate motorists on the need to be safety conscious particularly during festive periods.
Hamzat said traditional rulers, road transport workers, youth groups and government officials were invited to the rallies.
He cautioned drivers against speeding, dangerous driving and over loading, which according to him, were the major causes of road accidents.
He said the sector command had introduced night patrols and high ways volunteer groups to further reduce road accidents.
"There is a significant reduction in the number of accidents compared to 2017 and this is why we are taking more measures to further safeguard road users.
"We introduced night patrols and highways' volunteers who give us information about road accident, gridlocks and blockage among others and in return we pay for their recharge cards," he said
The commander said that preventing road accident was everybody's business, urging Nigerians to join hand with the agency to make the roads safe from fatal accidents.
"We visit hospitals where we educate patients, particularly victims of road accidents on the need to follow and abide by trafficking rules and regulation," he said.
Hamzat said that a major challenge of the command was paucity of fund and other necessary logistics and appealed to the Federal government to continue to support its activities.
Load more