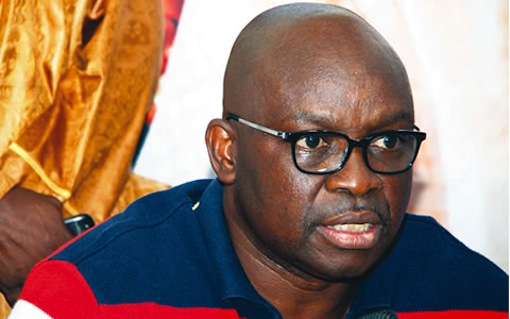 The Ekiti Government said it had paid N400 million as compensation to people whose houses were demolished so far in the ongoing demolition exercise in the state.
The State Commissioner for Lands, Housing and Urban Development, Mr. Tayelolu Otitoju disclosed this during a press conference in Ado-Ekiti on Friday.
Otitoju explained that government's action on the demolition was not to deliberately render residents homeless, and thereby make life difficult for them, as being insinuated.
He said that the exercise was part of the Urban Renewal programme of the present administration, aimed at giving Ado Ekiti, the state capital and other major towns a facelift that would make it wear the toga of a real state capital.
Beneficiaries received between N100,000 to N2 million as compensation, depending on the nature and size of the structure because, some of them were either built with mud while others were modern houses.
The Commissioner disclosed that more than 300 houses had so far been demolished under the exercise in Ado Ekiti, Ikere Ekiti, Efon Alaaye, Omuo Ekiti, Ise Ekiti, Emure Ekiti and Ijero Ekiti, among others.
He said the relatively high number of houses demolished by the present administration was as a result of the rapid development going on in the state.
He emphasised the level of development witnessed in the state in the last three and a half years adding that it was a confirmation of the determination of Governor Fayose to improve the lot of the people.
Otitoju said that government embarked on the project to ease traffic congestion and adhere to urban policy of any civilized society.
The Commissioner, however announced that government would not compensate owners of demolished houses that were built on waterways noting that the recalcitrant property owners had treated several government notices of contravention with disdain.
He warned developers in the state against further construction without approved building plan and enjoined interested developers to henceforth avail themselves with the status of any plot of land before the purchase.
He added that necessary title deeds must first be obtained from the Ministry before commencing construction in order to prevent avoidable embarrassment in future.

Load more