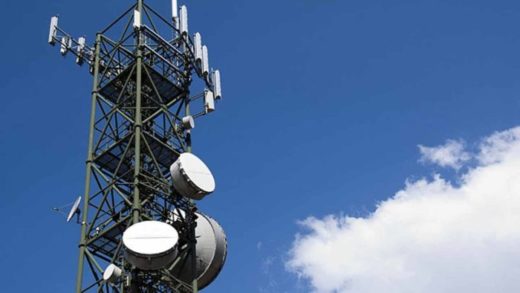 Association of Telecommunications Professionals of Nigeria (ATPN) has called on the Federal Government  to ensure speedy implementation of local content order on ICT equipment by Ministries, Department and Agencies (MDAs)  to boost the industry.
Chairman of APTN, Mr Adede Williams, made this call in an interview with newsmen on Monday in Abuja.
President Muhammadu Buhari recently signed Executive Order 5 to improve local content in public procurement on science, engineering and technology components.
The proclamation (Executive Order) is entitled; ''PRESIDENTIAL EXECUTIVE ORDER 5 FOR PLANNING AND EXECUTION OF PROJECTS, PROMOTION OF NIGERIAN CONTENT IN CONTRACTS AND SCIENCE, ENGINEERING AND TECHNOLOGY.''
According to Williams, the Executive Order is expected to promote the application of science, technology and innovation towards achieving the nation's development goals across all sectors of the economy.
He said that the Federal Government should enforce the order in all MDAs, the state and at the local government level as the speedy implementation of the order would grow the economy.
According to Williams,  the association wants as a matter of urgency for the local content order in ICT  to be implemented.
"For the Executive order on local content to stay, implementation was  necessary, the policy statement is a good one but implementation was  another thing.
"We want the government to enforce it that every MDAs should purchase ICT local content equipment in the country.
"If we have that in place, importing ICT equipment would be a thing of the past and this will open the market in the country, '' he said.
"We want to thank National Information Technology Development Agency (NITDA) as it has been doing wonderfully well in the area of local content.
READ: Federal Govt. urged to sign metallurgical industrial bill
He said the association was happy that some of the MDAs were already keying into the local content policy but some were not still in line with what is happening.
He said that local content is a policy order, which MDAs should follow up, adding that it is not for some MDAs to accept and others not to accept it.
Williams also appealed to the government to look into the issue of power, which has been a major challenge to the ICT sector.
According to him, stakeholders in the industry were not finding it funny to do business without enough power supply.
He, however, commended the government for its support in terms of policy control in the industry through the Nigerian Communications Commission (NCC)  and  Ministry of Communications.

Load more