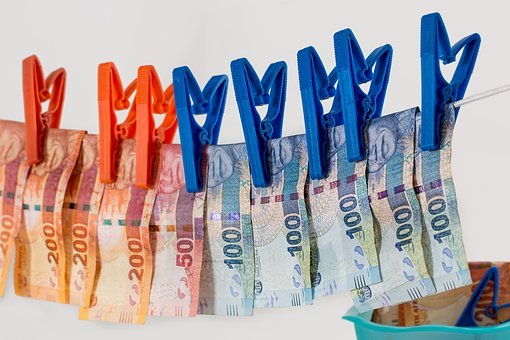 The Federal Government is to begin the profiling of some non-profit organisations (NGOs) in the country, in order to ensure compliance with regulations against money laundering and terrorist financing.
Mr Francis Usani, Director, Nigerian Financial intelligence Unit (NFIU) said this at a regional workshop on money laundering organised by the Inter-Governmental Action Group Against Money Laundering in West Africa (GIABA), on Wednesday, in Abuja.
Usani who is also the National Correspondent of GIABA, said that the profiling would address some "deficient NGOs" in the country.
According to him, "Recently, the budget office is doing something to address some deficient NGOs and also engaging the NFIU to profile some NGOs in the country.
"This is going to be a continuous exercise to profile and see the NGOs that are actually committed to their main cause and those not committed to any cause; these will probably be delisted and maybe their registrations be removed.
"There has been this misunderstanding by some NGOs who had come out to oppose the regulations put in place by the government but these are for international best practices.
"We cannot just let NGOs to run around the streets of Nigeria unmonitored or uncoordinated otherwise this will lead to serious problems."
He added that the workshop was pertinent to ensure consistency in sensitising non-profit organisations to their obligations.
He said that the workshop would also make NGOs better acquainted with the requirements of Anti-Money Laundering/Combating the Financing of Terrorism (AML/CFT) regulations.
"It is just very crucial that NGOs need to be sensitised because most of them do not really understand their obligations under the AML/ CFT regulations and laws.
"Like obligations to report transactions to the relevant authorities, to keep record of their transactions, to conduct due diligence on their sponsors.
"These are necessary because they could ignorantly receive donor funds from people whose aims are basically to finance terrorism or maybe cause some kind of mayhem."
News Agency of Nigeria (NAN) reports that the 3-day workshop is aimed at developing effective frameworks and structure to fight against money laundering and terrorist financing through non-profit organisations.
The Director-General of GIABA, Mr Kimelabalou Aba said the workshop was a follow-up to a previous regional workshop on preventing terrorist abuse of non-profit organisations held Lome, Togo, in 2017.
Aba recalled that the 2017 workshop highlighted gaps in the implementation of AML/CFT requirements by NGOs.
"Lately we have noticed that NPOs have been used by terrorists or terrorist organisations in order to raise funds; it is within that framework GIABA organised this workshop.
"This workshop is directed towards reporting entities namely NPOs in order to help to be better equipped so as not to be used for terrorist purposes."
He also reiterated the organisation's support to member countries to fight the menace of terrorist financing and money laundering.
"Our efforts are no doubt yielding results, nonetheless, the dynamic nature of the criminal world and the continuing menace of terrorism and terrorist financing make it imperative for us to keep partnering and exploring better ways to deal effectively with the problems."
Load more