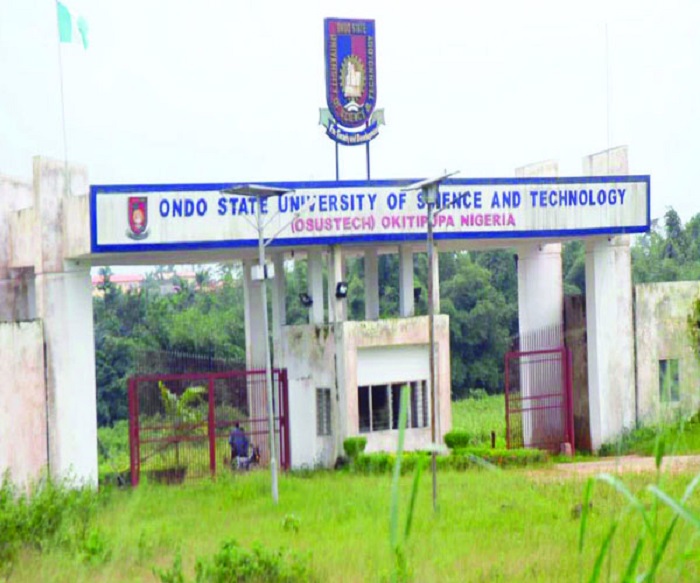 Prof. Sunday Ogunduyile, the Vice-Chancellor of the Ondo State University of Science and Technology (OSUSTECH), Okitipupa, has cautioned unionists in the institution against thuggery when making their demands.
Ogunduyile gave this advice at a public lecture and award ceremony, organised by the Non-Academic Staff Union (NASU) of the university on Wednesday in Okitipupa.
He admonished unionists in the institution to always find a way of protection their rights through dialogue and other peaceful means.
"Unionism is the backbone of any organisation or institution as the unionists' roles of fighting for their rights cannot be over emphasised.
"But in fighting for our rights, we should be peaceful and in agreement with the management because unions are the landlords while the management are tenants.
"We will ensure we work together with our unions in order to bring out all the good talents in our students and take OSUSTECH to greater heights,'' he said.
The News Agency of Nigeria (NAN) reports that Dr. Olusoga Fasoranbaku, the Guest Lecturer at the event spoke on the theme: "Staff Unionism in Tertiary Institutions.''
Fasoranbaku reminded the students that unionism originated in the 17th century from the struggle to protect the rights of black slaves.
The don said that various unions in Nigeria emerged from the activities of those who spoke for the voiceless and wanted to ensure that workers' welfare were given priority attention.
The former Chairman, Association of Staff Union of Universities (ASUU), urged labour unions in the country to ensure that unity prevailed in their midst.
"Unions should strive to protect their rights and ensure their voice is heard, but they should operate in peace and harmony to press home their demands.
"Unions should also seek the political will to change policies which are aberration to their welfare, because united you stand and divided you fall,'' he said.
NAN reports that NASU in the institution also laid the foundation of its ultramodern building.

Load more