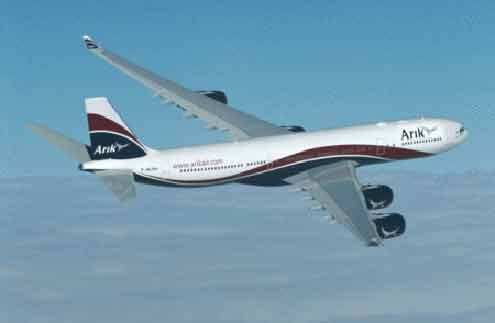 The International Air Transport Association (IATA) says it has launched a new standardised global certification programme to improve the safety and welfare of animals travelling by air.
Mr Nick Careen, IATA's Senior Vice-President, Airport, Passenger, Cargo and Security, said this in a statement made available to newsmen in Abuja on Thursday.
Careen said that the Centre of Excellence for Independent Validators for Live Animals Logistics (CEIV Live Animals) provided stakeholders across the air cargo supply chain with the assurance that certified companies were operating to the highest standards in transporting live animals.
He explained that millions of animals travelled safely and securely by air in 2017, adding that animal owners and shippers relied heavily on airlines to carry their precious cargo.
According to him, as an industry, we have to ensure that standards and best practices are in place around the world to protect the welfare of these animals.
"For those shipping live animals, the CEIV Live Animals programme will provide a reliable quality benchmark.
"Just as CEIV Pharma helped provide quality standards for temperature sensitive healthcare shipments, the new programme extends that expertise to the important field of transporting and handling of animals.''
IATA's Senior Vice-President said that handling and transporting live animals was challenging, adding that each type of animal had its specific requirements, not limited to the physical.
He said it was significant to take into consideration the emotional response of the animals when placed in a special-purpose, if unfamiliar, environment by trained professionals.
READ: 'Black Panther' to break Saudi Arabia's 35-Year Cinema Ban
These, according to him, are prerequisites for the development of the CEIV Live Animals programme which is based on the IATA Live Animals Regulations (LAR), the worldwide standard for transporting animals by air.
"The IATA LAR are based on professional and operational input from industry experts, including veterinarians, animal welfare experts as well as government agencies involved in the regulation of animal transportation and non-governmental organisations with an interest in animal transportation.
"The CEIV Live Animals programme increases the level of competency, operations, quality management and professionalism in the handling and transportation of live animals in the air freight industry while reinforcing training and compliance across the supply chain.
"Independent validators conduct training and onsite audits to ensure the animals' safety and welfare when travelling by air across the world.
"Understanding the complex needs of stakeholders involved in the handling and transportation of animals by air, was also key in developing the programme.
''The City of London's Heathrow Animal Reception Centre (HARC) and Air Canada Cargo played a key role in helping to pilot the CEIV Live Animal programme," he added.

Load more