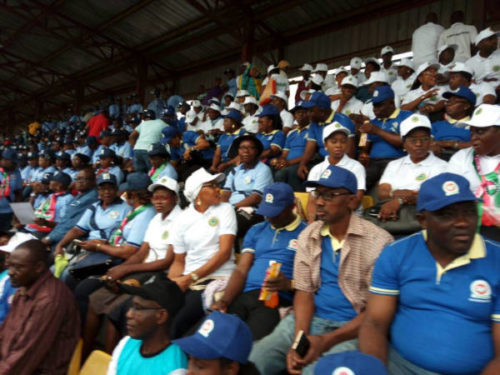 Prof. Oladapo Ladipo, Chief Executive Officer (CEO), Association for Reproductive and Family Health (ARFH), has urged the government to be committed to workers' welfare to enhance industrial harmony in the health sector.
Ladipo made the call in an interview with the News Agency of Nigeria (NAN) on Friday in Abuja, ahead of the World Health Day billed for April 7.
The theme for 2018 is: " Universal health coverage: everyone, everywhere", which also marked 70th anniversary of World Health Organisation (WHO).
The CEO, who decried incessant strike in the health sector, attributed it to poor remuneration among others.
He, however, identified strike by health workers as an impediment to the actualisation of Universal Health Coverage (UHC), saying "If workers are on strike the populace would not be able to receive the desired healthcare service."
The don noted that making and sustaining progress toward UHC required strong and sustained political commitment of leaders.
Ladipo further called for collaborative efforts of government and stakeholders to ensure improved access to quality healthcare services by the populace.
Ladipo reaffirmed that this year's world health day was a unique opportunity for UHC2030 partners to engage in mobilising high-level attention and amplify the movement to accelerate progress toward UHC.
According to him, the intent of UHC is to make health care services easily available to the citizens without any financial hardship.
"The 2018 theme is aimed at ensuring everyone; everywhere access essential quality health services without facing financial hardship.
"Health facilities should be well equipped and staffed with quality and highly skilled personnel that can manage difficult situations, know the right of patients and as well respect such rights."
Ladipo frowned at the way and manner some health workers abuse patients, describing such attitude as inimical to the realisation of UHC.
"Our health facilities should be manned by highly skilled people who know the right of patients and are properly trained to manage difficult situations.
"No matter how difficult a patient is health, personnel does not have the right to abuse or bully any patient, their rights must be respected.
"Health personnel must exhibit right attitude toward patients in order to encourage them to access health facilities when faced with medical challenges," Ladipo said.