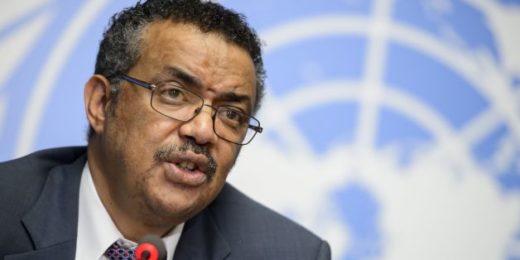 World Health Organisation (WHO) says Nigeria's resources, if properly channeled, will enable the country to achieve Universal Health Coverage (UHC) by 2030, the date agreed on by UN member states.
Dr Wondimagegnehu Alemu, the WHO Nigeria Country Representative, said this in Abuja on Friday at a media briefing ahead of "World Health Day 2018" and celebration of WHO's 70th Anniversary.
World Health Day 2018 will be commemorated on April 7 with the theme: "Universal Health Coverage: Everyone, Everywhere."
The organisation will also on the same day celebrate 70 years of its existence.
Alemu said the main objective of UHC was to protect people from financial consequences of paying for health services out of their own pockets, thereby reducing poverty.
He added that Nigeria, like other countries of the world, was expected to be able to provide free health care services to citizens by 2030.
He explained that achieving UHC by 2030 was one of the targets nations of the world set when the Sustainable Development Goals (SDGs) was adopted in 2015.
Alemu said Nigeria had already developed a UHC framework and all that was left to do was to channel resources appropriately and to ensure that the private sector and citizens were involved in the implementation process.
He noted that the Primary Health Care (PHC) was the mechanism the Federal Government chose to use in actualising the UHC framework, hence it was partnering with WHO to revitalise PHC.
Alemu said that the global body, in collaboration with Federal Ministry of Health (FMoH), was working to strengthen the National Health Insurance Scheme (NHIS) and support states to establish State Insurance Scheme.
READ: Vice president advocates compulsory health insurance scheme for citizens
He disclosed that the strategy would enable Federal Government to provide free healthcare services to citizens, especially those in rural communities and those who were earlier not eligible to receive health services through insurance scheme.
The WHO representative said Abia, Niger and Osun states would be used to kick-start the project.
"We want to ensure that health services are provided at primary healthcare levels in the country, hence we are making primary health care centres in political wards functional.
"The centres have to be brought to standard where they have adequate infrastructure, drugs, human resources and other commodities needed to provide services.
"We will ensure that there is operational expenditure in those health facilities to be able to provide these things. We will also ensure proper monitoring and evaluation, including strengthening community structures to provide oversight support to those facilities.
"The FMoH is engaging partners to ensure that this is successful and the implementation of the project will start this year.
"Nigeria has the resources to achieve this. What we need to do is to ensure that the resources are channeled in a way that will bring equitable access to essential services.
"The country will reach UHC by 2030 if we follow this plan and implement all strategies contained in the Nigeria UHC Framework."

Load more