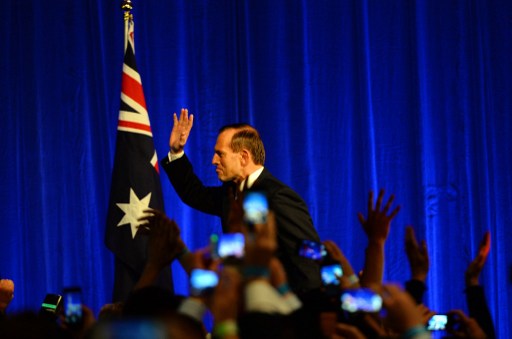 A Magistrates' court on Monday sentenced an Australian man who headbutted former prime minister Tony Abbott  to at least two months in prison, local media reported.
Tasmanian Labe followed Abbott for 250 metres along the waterfront of the state capital Hobart before deliberately headbutting him in September 2017, the city's magistrates court had heard earlier.
Labe, 38, pleaded guilty in January to causing harm to a Commonwealth public official and was Monday sentenced to a maximum six months in jail, the Australian Associated Press (AAP) reported.
He had been facing up to two years in jail for an attack magistrate Michael Daly described as "unprovoked" and "opportunistic," AAP said.
READ: Pentagon denies bombing of Syrian Airbase
After the incident, Abbott said he was shocked and suffered minor injuries, with a "slightly swollen lip."
At the time, it was believed the assault was due to Abbott's strident campaigning against same-sex marriage while Australia was holding a legally non-binding postal survey on the issue.
Later, Labe, a self-described anarchist, said his drunken attack was inspired by "personal hatred" of Abbott and had nothing to do with the marriage debate.
Labe will be eligible for release after two months.