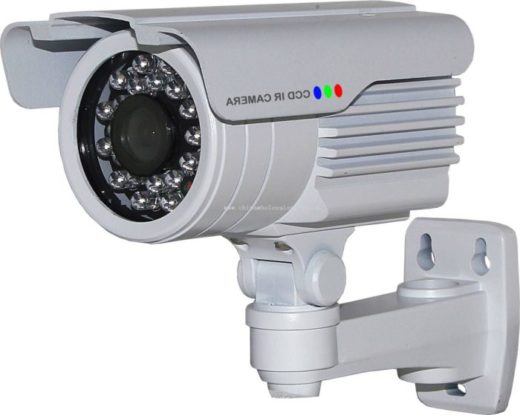 The ongoing installation of Closed Circuit Television (CCTV) cameras at the airsides of the Murtala Muhammed Airport (MMA), Lagos and the Nnamdi Azikiwe International Airport (NAIA), Abuja have reached between 85 and 90 per cent completion stages.
Mrs Henrietta Yakubu, General Manager, Corporate Communications, Federal Airports Authority of Nigeria (FAAN) disclosed this while briefing newsmen in Lagos on Monday.
Yakubu noted that the installation of the CCTV cameras at the airside of the two airports in the first phase would further improve security at the airports.
She said: "On security, we have done a lot and CCTV cameras are being installed at the airside. We have improved on illumination around our airside.
"Right now, safety audits are ongoing at the Port Harcourt Airport, Enugu and Kano airports. The essence of this is to ensure that we are adhering to set standards.
"At the moment, we have reached about 85 to 90 per cent completion stages. We are doing it in phases.''
According to her, after the completion of the installation of the equipment at Lagos and Abuja, FAAN will move to Kano, Port Harcourt and Enugu airports for the second phase.
The FAAN official said the objective of the agency was to continue to improve on safety and security of humans and equipment at all airports across the country.
Yakubu added that FAAN had trained its security personnel on the handling of the equipment, expressing optimism that security would be better enhanced at the nation's airports with the usage of the equipment.
READ: Nigerian Govt upgrades transmission capacities in Umuahia, Aba to boost power supply
On the forthcoming Airport Council International (ACI) to be hosted by Nigeria, she announced that the conference would begin on April 14 and would be declared open by Mr Boss Mustapha, the Secretary to the Government of the Federation (SGF).
According to her, Sen. Hadi Sirika, Minister of State for Aviation, Dr Bernard Aliu, President of Council, International Civil Aviation Organisation (ICAO), and Ms  Angela Gittens, Director-General, ACI World, will also be in attendance.
She said FAAN would use the opportunity to open up the aviation sector to internal and external investors.
Yakubu said: "We are expecting experts to come with their wealth of ideas that will help us to move our airports from just being a government entity to more viable airports and the ones that can declare profit.
"The Ease of Doing business too has helped us to move forward as we showcase our potential and activities.
"It has helped us to collapse several formalities in checking the passengers, we don't have too many checks at the airports any longer, but that does not stop us from still doing the security checks.''