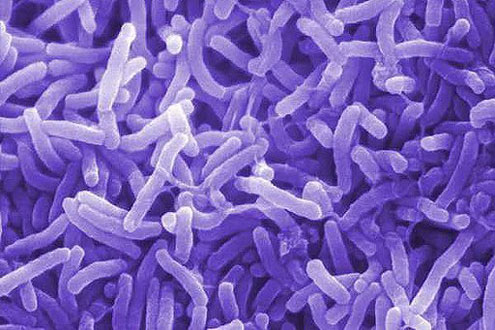 The Nigeria Centre for Disease Control (NCDC) on Tuesday raised an alarm over the increased cases of cholera outbreak in some parts of the country.
Dr Adesola Ogunleye, Cholera Technical Working Group, NCDC, said this at the Water Sanitation and Hygiene (WASH) Emergency Working Group meeting in Abuja.
She said there was the need for stakeholders' collaboration to promote access to water supply and sanitation in the country.
According to her, Nigeria is still one of the countries in the world that is cholera endemic, saying that the disease is preventable and treatable.
Ogunleye said in 2018, no fewer than 2,000 cholera cases were reported in nine states, disclosing that out of which 37 deaths had been recorded.
She listed Bauchi, Borno, Ebonyi, Kano, Yobe and Zamfara states as those with high incidences, adding that Bauchi has the highest number of outbreaks with 932 reported cases.
''There is an increase in the number of reported cases in states and local government areas compared to 2016 and 2017.
''There has been a re-emergence of cases in Borno, Bauchi, Yobe, Zamfara and Oyo; there are over 2,000 cases and 37 deaths recorded in 2018 in nine states.
''Bauchi state recorded a total of 932 suspected cases and 12 deaths, we cannot continue to live like this,'' she said.
She said continuous practice of open defecation, poor personal hygiene, poor environment sanitation, poor access to water supply and poor responses were causes of increasing cases.
Ogunleye said further that the organisation has intervened with the prompt deployment of the Rapid Response Team, provision of Rapid Diagnostic kits for early detection and an ongoing Oral Cholera Vaccine campaign.
She said the centre has also developed and disseminated the National Acute Watery Diarrhoea Guidelines for harmonising response activities towards the goal of reducing it to its barest minimum.
Similarly, Mr Baba Galadima, Deputy Director, WASH Response and Collaboration, Federal Ministry of Water Resources, said the Federal Government was already intervening in the provision of water schemes in parts of the country.
He expressed concern over the lack of commitment from sector actors towards increased access to potable water and sanitation.
According to him, there is the need for state governments to have WASH in emergency working group and response plan towards making Nigeria meet the SDG target and reduce disease outbreaks.
Galadima added that the ministry in its 2018 budget, has included the provision of two water schemes for Sasa community in Akinyele Local Government Area of Oyo State.
He expressed hope that these water schemes would meet the needs of no fewer than 90,000 people in the area.
He said Bunza, Maiyama, Jega and Zuru Local Government Areas in Kebbi have also been targeted for interventions in 2018 towards the overall goal of providing access to water, sanitation and hygiene.
The WASH in Emergency Group is working to see that humanitarian responses especially in the North East reach its target population.
Load more