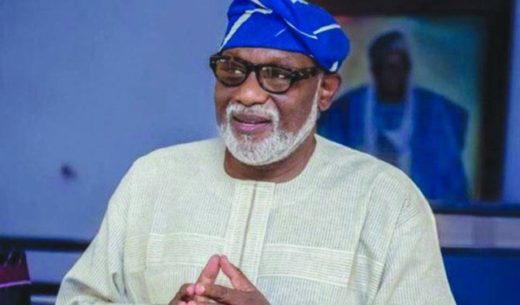 Ondo State Government has donated medical items to Federal Medical Centre, Owo for improved healthcare service delivery against Lassa fever.
Dr Wahab Adegbenro, the Commissioner for Health, made the donation on behalf of the state government to the management of the FMC in Owo on Tuesday.
Adegbeenro said the gesture was to appreciate FMC and its strides in tackling the menace of Lassa fever in the state.
The items donated include; 560 pieces of personal protective equipment, 1,000 surgical gloves, 500 hand gloves, 800 hand sanitisers and 60 bottles of hand wash and 500 thermometers.
The commissioner said the materials were meant to be used by health workers to forestall contagion of the disease.
"About two months ago, we were in a serious problem because the Lassa fever was ravaging the state but now the siege is over," he said."
The commissioner said the materials were meant for better management of healthcare services.
He also said that the items were donated as part of the state government's supporting gesture to the FMC in discharging its duties.
"We are going to put machinery in motion to ensure we do not record outbreak again.
"I thank FMC, Owo for rendering invaluable healthcare services to people of the state,'' he said.
The commissioner, who said the state government would build a laboratory to handle test cases, called on the World Health Organisation (WHO) to assist the state government to ensure the success of the proposed project.
Also speaking at the presentation, Dr Francis Akanbiemu, the Executive Secretary, Ondo State Primary HealthCare Development Board (PHCDB) thanked FMC and WHO for their efforts during the outbreak of Lassa fever in the state.
Akanbiemu said the state government thought it wise to support the centre in fighting Lassa in case management, hence the gesture, adding that the items donated had passed through integrity test.
In his remarks, Dr Akinola Fatiregun, the state WHO Coordinator, promised that the organisation would continue to partner with the state government and other health facilities to ensure quality healthcare delivery.
"I am happy that the FMC took up the challenge to fight Lassa fever and WHO will continue to support the stakeholders in the healthcare sector, to control outbreak of the disease,'' he said.
Fatiregun, however, urged the state government to coordinate activities of donor agencies for enhanced healthcare services to the people.
Load more