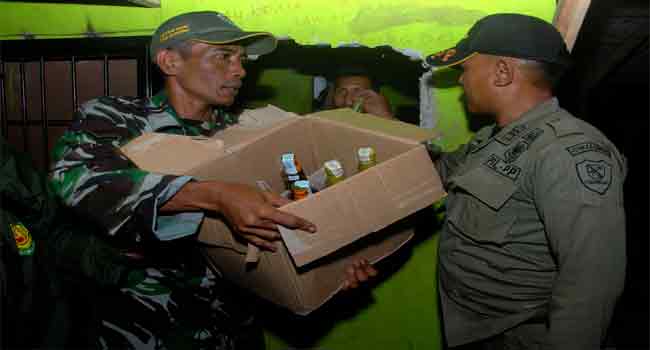 Indonesian police on Wednesday vowed to crack down on the sale of illegal alcohol after home-made liquor killed no fewer than 82 people on the island of Java.
The deputy national police chief Muhammad Syafruddin said that the victims died in West Java province and Jakarta after consuming cheap home-made alcoholic drinks.
Syafruddin said More than 80 others were hospitalised.
"I'm sure that these things did not happen only in these areas.
"We have to stop this,'' he said, pledging to resort to "scorched earth" measures to tackle the scourge.
According to Syafruddin, no less than 12 people have been arrested for selling bootleg liquor in West Java and Jakarta.
Authorities in the city of Bandung declared a health emergency after 45 people died there.
Dozens of people die each year from methanol poisoning in Indonesia, where alcoholic drinks are expensive.
Experts say local home brewers do not have the technology to ensure that the methanol, which is highly toxic when ingested, has been separated correctly to render the drink safe to consume.

Load more