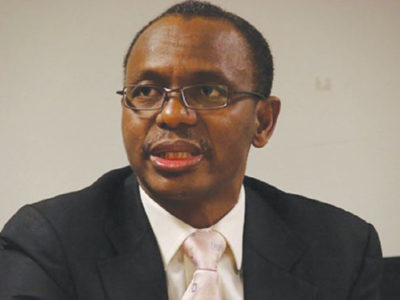 Kaduna State Government has spent over N1.2 billion for the development of the state College of Education, Gidan Waya, its administrator, Prof. Emmanuel Chom, has said
Chom said on Wednesday during an interactive session with newsmen in his office, that the intervention followed long term neglect of infrastructure and human capacity building in the institution.
According to him, the target of the state government is to place the college among the best in world.
He enumerated the projects undertaken to include, renovation and equipping of science laboratories, hostels, Administrative block, classrooms, security posts as well as the Provost's residential quarters and college perimeter fence.
The don said the College has also benefited from the intervention of the Tertiary Education Trust Fund in the area of man power development, as over 200 staffs were sponsored to acquire additional qualifications.
"So far, 30 staffs have bagged their Doctorate degrees while the institution is in partnership with the Teacher Development Program (TDP) of the University of Cambridge,'' he said.
Chom disclosed that the institution had accessed N631 million for TET-Fund projects which included the construction of lecture theatres, offices for academic staff, PHE complex and an ICT centre.
On accreditation of courses, the administrator said 20 out of 29 courses run by the college were accredited by National Commission for Colleges of Education, after 21 years' of clamour.
He lamented over the deplorable state of roads in the institution but expressed optimism that it would be attended to in no distant time.
Load more