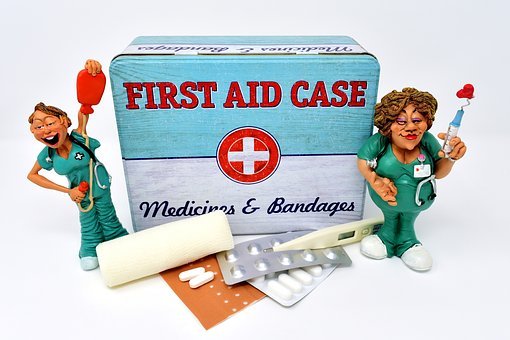 Comrade Valentine Buraimoh, Chairman, Amuwo/Odofin Local Government area of Lagos State, has said that the council would give free First Aid kits to primary schools in the area.
Buraimoh made this known in an interview with the News Agency of Nigeria (NAN) on Thursday, in Lagos.
According to him, children at the primary school level play a lot and are prone to injuries.
He noted that prompt response to treating the injuries would help prevent infections.
"I thought about it that it is necessary to provide free First Aid boxes to our pupils in primary schools.
"You know children are very prone to injury, particularly when they are playing.
"We want the first aid kit to be in their schools so they can be quickly attended to when they have injuries.
"But if it is serious, they will bring them here to the hospital, where it will be properly handled so that tetanus or any other infection does not affect them'' he said.
The chairman also reiterated the pledge he made at a stakeholders meeting to donate another incubator to Amuwo/Odofin Maternal and Child Centre.
The stakeholders meeting, was held to agree on ways to provide quality services to the public by the local council.
"We want to increase the survival rate of the premature children that are being given birth to.
"We believe that donating the incubator will help us to achieve the goal and reduce child mortality'' he said.

Load more