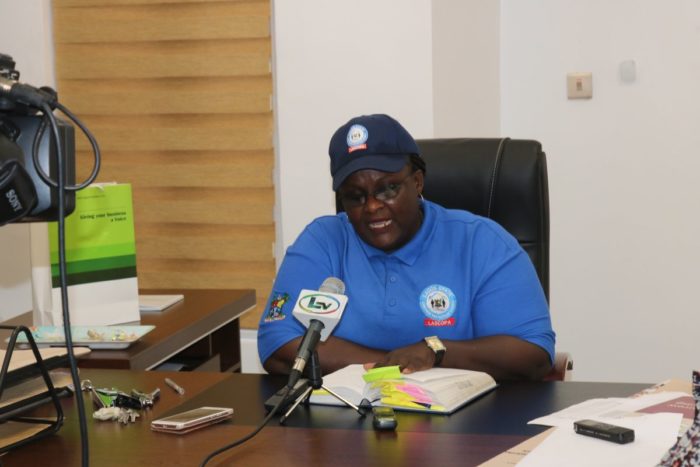 Lagos State Government has called on all aggrieved consumer residents in the State to forward their complaints to the Lagos State Consumer Protection Agency (LASCOPA), in order to help them seek redress.
The State Government said that LASCOPA services to consumer residents of the State are rendered free of charge and at no cost to the complainants.
The General Manager of LASCOPA, Mrs. Kemi Olugbode disclosed this recently in a chat with reporters on the activities of her Agency.
According to her, the Agency was established to ensure that consumers are protected against any act of infringement to their rights when goods are purchased or service rendered.
She said that the doors of LASCOPA are widely opened to receive complaints from any consumer irrespective of their sex, tribe, religious or political affiliations.
The General Manager therefore urged aggrieved consumers to take advantage of the free services of her Agency to forward their complaints, assuring that all forwarded cases would be attended to.
Continuing, she said that LASCOPA would explore every available option to ensure that all complaints from consumers are resolved amicably without necessary initiating a court process.
Speaking on the process resolution, Mrs. Olugbode, said that upon the receipt of complaints from any aggrieved consumer, the Complaint and Mediation Section of LASCOPA, would write the respondent, to reply to the allegation against them.
She said that the Agency usually request the respondents to reply within 14 or 21 working days of receipt of a letter from LASCOPA depending on the circumstances of the matter
Mediation process would commence to ensure a peaceful resolution of all consumers' complaints as soon as the respondent honour's the invitation letter from the Agency.
She stressed that it is only when all available mediation process had been explored and the complaint is not satisfactorily resolved that the option of litigation can be considered.
She also disclosed that the Agency has been able to, amicably resolve quite a number of consumer's complaints to their satisfaction free of charge

Load more