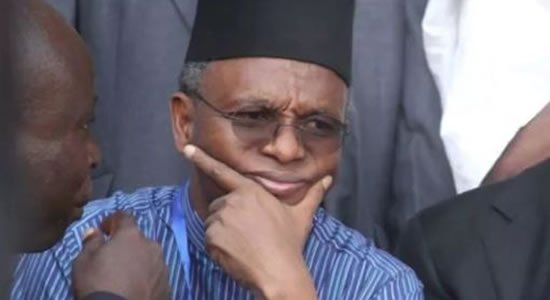 The Kaduna State Government on Thursday said it had disbursed N100 million under the World Bank "'Saving one Million Lives" initiative aimed at expanding primary healthcare to women and children.
The State Commissioner for Health, Dr Paul Dogo, disclosed this during the 2018 first quarter interactive forum for health sector.
The forum is organised quarterly by the state Ministry of Health and Human Services in collaboration with a CSO, Kaduna State Accountability Mechanism (KADMAN), to review the performance of the state health sector.
The commissioner said the amount was the first tranche of the funds approved for the programme in the state.
According to him, the state government will continue to disburse N100 million each quarter to ensure the success of the initiative.
The programme is an elaborate scheme to expand access of essential primary healthcare services to women and children.
The programme was launched in 2015 by former President Goodluck Jonathan at a meeting of the UN Commission on Essential and Life-Saving Commodities for Women and Children in Abuja.
The initiative is a new yardstick for measuring health sector performance in the country.
The rationale for the initiative is Nigeria's need to invest in human development or deal with an enormous bulge of jobless youth.
Saving One Million Lives will enhance Nigeria's chances to grow and become part of the 20 biggest economies in the world, according to the factsheet of the programme.
READ: Over 600,000 beneficiaries of GEEP micro-credit facility — Coordinator
The factsheet further said that the initiative was focused on evidence-based, cost effective interventions that were proven to address the leading causes of morbidity and mortality.
"Improving maternal, newborn and child health through delivering an integrated package of interventions at thousands of primary healthcare clinics with referral links, including skilled access to a skilled healthcare provider," it said.
Other areas the initiative would include improving routine immunisation coverage and eradicating poliomyelitis, preventing mother-to-child transmission of HIV through increased access to quality HIV testing and counselling to mothers.
"Treatment of infected mothers; and exploring feasibility of universal access to HIV treatment to all those infected and improving child nutrition; strengthening logistics and supply chain management,'' is another goal.
It also aims to scale up access to essential medicines to malaria control through an increased utilisation of bed nets and effective anti-malarial medicines and promoting innovation and use of technology.
Load more