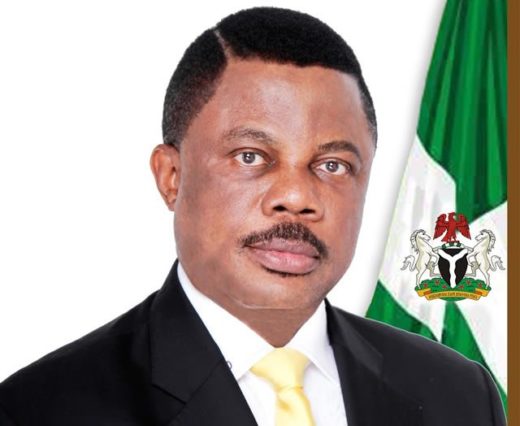 The Anambra Government on Friday said it would establish a Sports Commission to manage and drive sports in the state.
Mr Bonaventure Enemali, the Commissioner for Ministry of Youths Empowerment and Creative Economy in the state, made the disclosure in an interview with the News Agency of Nigeria (NAN) in Awka.
The ministry until March 18, when Gov. Willie Obiano was sworn-in for a second term, was known as Ministry of Youth Entrepreneurship and Sports Development.
The change of nomenclature makes sports to lose its status as an independent ministry in the state.
Enemali said the development would enable sports to enjoy full attention from technocrats and administrators, and insulate it from the bureaucracy of civil service.
"We are going to create a Sports Commission to handle all those things that pertains to sports more robustly than seen under the ministry.
"The Sports Commission will be responsible solely for sports because under the ministry arrangement, sports is fused with many other things.
"We shall still be having competitions, capacity building for coaches and training of athletes and facilities, its' a very good decision.
"There shall be massive investment in sports facilities through Public Private Partnership, we hope to build a sports stadium that will not only serve for football but all other games,'' he said.
Enemali said the new ministry had the mandate to ensure that the state bring out the best in the Anambra youths and empower them for economic independence.
He said the government would explore opportunities in the film, agriculture and technology industries to empower the youth, adding that sports was a creative endeavour and would not be left out in the scheme of things.
"This is to complement what the governor is doing on security because economic independence will curb youth restiveness, lessen corruption and reduce criminality.
"Sports is part of what we do here because, it is creativity; we are going to develop the youth in line with their skills and talents.
"We have already started, the Youth Economy and Creative Council has been inaugurated to serve as a think-tank to develop the blueprint and implement the ideas.
"The programme will centre on film industry, agriculture and entrepreneurship, so, it will create film academy and technological hubs across the senatorial zones of the state,'' he said.