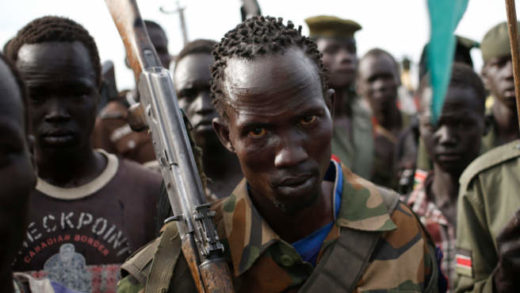 The UN said no fewer than 99 humanitarian workers have been killed in South Sudan since the conflict started in 2013.
The Humanitarian Coordinator for South Sudan, Alain Noudehou, disclosed this as he strongly condemned the killing of an aid worker in Bentiu, South Sudan's Unity State.
"At least 99 aid workers have been killed since the start of the conflict in December 2013. Most have been South Sudanese nationals," he said.
Noudehou called for the immediate and unconditional release of seven others abducted by an armed group in Morobo County, in Central Equatoria.
In spite of the killing of aid workers, the International Organisation for Migration (IOM) and partners said they have reached more than 140,000 people with ongoing vaccination campaigns
The UN migration agency and its partners are set to begin a second round of an oral cholera vaccination campaign in Malakal and Wau, South Sudan, after the initial round reached more than 60,400 people in March of this year.
Following an outbreak in February, IOM said it had also been leading a reactive measles vaccination campaign in Aweil East, which reached more than 83,700 children in March.
Derebe Tadesse, IOM Migration Health Officer, explained: "Children are extremely vulnerable to outbreaks of measles and other contagious diseases.
"The measles vaccine will save lives. With just one dose, 85 per cent of children over nine months and 95 per cent of children over twelve months of age are immune."
Since the start of the conflict in 2013, protracted displacement and poor health conditions had contributed to yearly cholera outbreaks in South Sudan, IOM said.
In 2017, IOM said it reached more than 469,800 people with oral cholera vaccination campaigns in Unity, Warrap, and Eastern Equatoria in the conflict-torn young country.
With an estimated 5.1 million people in need of emergency health care assistance, IOM said it continued to work country-wide to provide aid to vulnerable populations affected by the conflict.
Load more