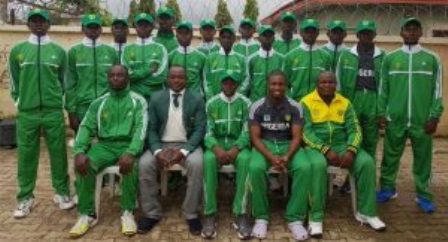 Nigeria must beat Ghana on Tuesday to top the standings at the International Cricket Council (ICC) World T20 Sub-Regional Qualifier for Africa Zone `A', team head coach Uthe Ogbimi says.
The Nigerian national cricket team has already secured victories against Gambia and Sierra Leone at the qualifiers to make it a complete dominance.
The event will see each of the participating four teams play each other twice for a total of six matches at the Tafawa Balewa Square Cricket Oval in Lagos.
Ogbimi told newsmen in Abuja on Monday that beating Gambia and Sierra Leone has kept the players in high spirits and ready for Ghana.
READ: Kwara United, Rangers play out goalless draw in Enugu
"The team so far has been wonderful. The players have been playing to instructions and a victory against Ghana will keep us as favourites to win the qualifiers.
"Ghana is a strong side but, thanks to the victories against our earlier opponents which have motivated the team more, we look forward to a win tomorrow,'' he said.
The team is looking forward to earning one of the available two qualification slots.
It will earn them progress to the next round of the qualifiers ahead of ICC World T20 in Australia 2020.
The qualifiers began on Saturday, and will end this Saturday.