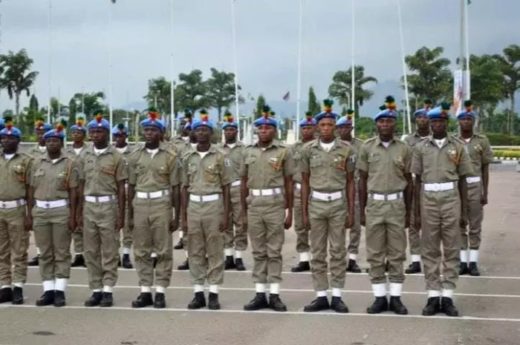 The Jigawa Government has directed all its Ministries, Departments and Agencies (MDAs) to stop engaging the services of the members of the Peace Corps of Nigeria (PCN).
The directive is contained in a statement issued by the Permanent Secretary, Special Service Directorate, Alhaji Sarki Baba, in Dutse on Monday.
It also warned all the 27 local government councils in the state against employing the PCN members.
The statement noted that some MDAs were still patronising the corps even after the President had declined ascent to the bill establishing it.
READ: Buhari to May: I'm concern about security, economy than 2019 election
"The Jigawa State Government has banned ministries, departments and agencies and local government councils against dealing with the Peace Corps of Nigeria.
"The government has observed that some ministries and agencies are still patronising the corps despite the presidential rejection of the bill establishing it.
"So all MDAs and local government council should take note that henceforth, earring government institutions will be sanctioned,'' the statement said.

Load more