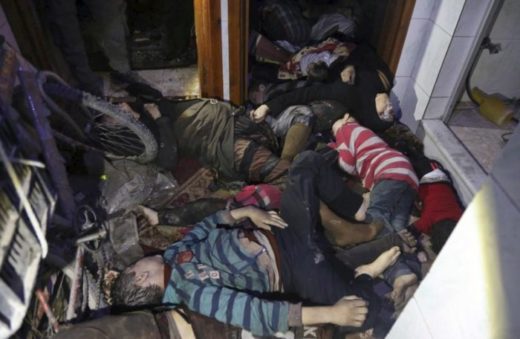 Belgium has opened an investigation against three companies for allegedly illegally exporting a chemical to Syria that could be used to produce the nerve agent sarin, Belgian Foreign Minister, Didier Reynders, said on Thursday.
Reynders spoke to local broadcasters Bel RTL and RTBF, confirming a report by the magazine Knack and the organisation Syrian Archive showing that in spite strict EU sanctions against Syria since 2013, three Belgian companies exported 96 tonnes of Isopropanol to the country between 2014 and 2016.
READ: United Nations urged to refer situation in Syria to ICC
Isopropanol, which is a chemical freely available in Europe and often used as a solvent, is considered "dual use" because it can be used to manufacture sarin, which has been used in the Syrian conflict.
According to the Belgian Customs Administration, the three companies reportedly worked with "flawed customs declarations," according to the Belga news agency.
Load more