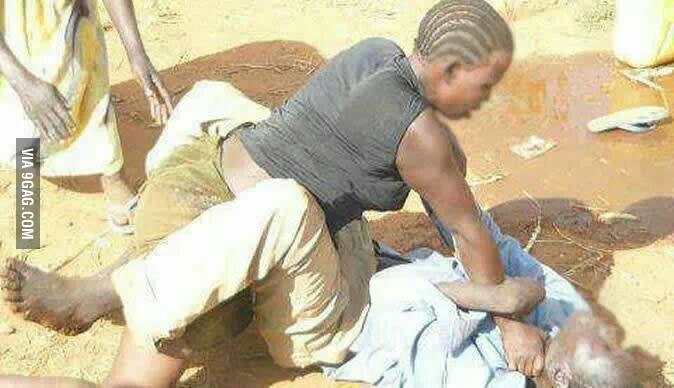 By Kazeem Ugbodaga
The Lagos State Government has raised the alarm over increasing rate of wives beaten their husbands in the state, saying that 138 of such cases had been reported in the state in the last one year.
In 2016, at 55 men were beaten by their wives in Lagos, while in 2017, it rose to 138, which represents an increase of over 100 percent of women violating their husbands in the state.
State Attorney General and Commissioner for Justice, Adeniji Kazeem disclosed on Tuesday that there had been rising cases of women beaten men in the state.
He said the Domestic Violence and Sexual Violence Response Team (DSVRT) of the Ministry of Justice had been inundated with several cases of women beaten in the state.
"The Ministry has noted an increase in report of domestic abuse against men. To date, the DSVRT has received a total number of 138 cases in this regard," he lamented.
He added that overall, a total number of 1771 cases of domestic violence were reported in the state in the last one year.
Kazeem also said that DSVRT had provided free medical services and psycho-social therapy for over 700 survivors of domestic/sexual violence, conducted capacity building training with 220 police officers across the State, and successfully secured the conviction of seven perpetrators.
On the Citizens' Mediation Centre (CMC), the government said the centre received a total number of 47,292 new cases free of charge out of which 25,191 were resolved with others at various stages of resolution.
"The total value of settlement of debt related matters achieved by the Centre during the period under review from May 2017 to April 2018 as settlement between parties was N1,352,745,391," Kazeem said.