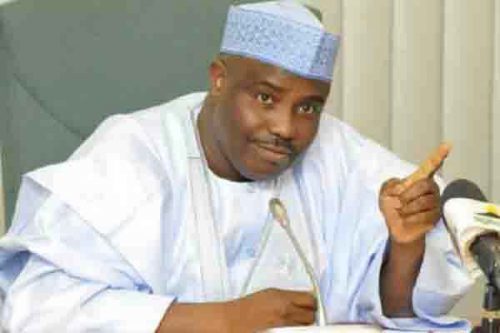 Governor Aminu Waziri Tambuwal has called on civil servants whose biometrics are yet to be captured in the ongoing staff census to ensure they are capture before the end of the exercise.
Tambuwal made the appeal in Sokoto when a team from the office of the Head of Service enrolled his details into the register of staff already enumerated.
"Let me say that government has given enough time for all staff to have their biometric data captured. We did this to ensure we have up-to-date record of all our workers.
"The exercise will enable us have the proper list of staff in the payroll of the Sokoto state government and importantly, it will enable us plan better going forward," the Governor added.
Tambuwal said government introduced the exercise in order to have accurate data of the civil servants.
He said according to the brief he received from the Head of Service, over 90% of civil servants have already been captured.
He also explained that the present administration will continue to improve the welfare of the civil servants in the state.
Also speaking, the Head of Service of Sokoto State, Dr. Buhari Bello Kware, said very soon the exercise will be rounded off and thanked the Governor for concern shown to the welfare of the civil servants in the state.
He said various programs have been introduced by the present administration aimed at improving welfare of the civil servants for effective service delivery.
Load more