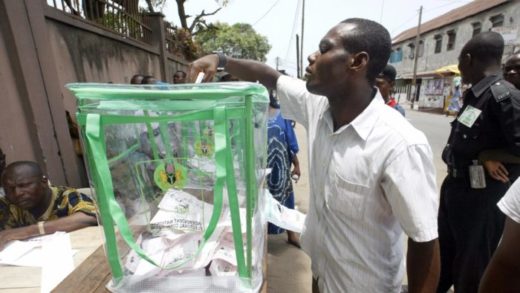 An Enugu based socio-political group, Gburugburu Continuity Network has expressed concern over actions of some politicians capable of breaching existing peace in the state.
The group also called on politicians irrespective of political affiliations to put the interest of residents of the state first with a view to complementing the gains recorded by the state government.
This was contained in a press statement signed by the Coordinator of the group, Mr Chineme Onyeka and made available to newsmen in Enugu on Sunday.
Onyeka said that it had become imperative to voice its concern following the buildup of tension in certain constituencies of the state due to media attacks on certain individuals.
He said that such development was capable of eroding the existing peace in the state, more so, when the Independent National Electoral Commission (INEC) had not lifted the embargo on politicking.
He said that the group believed that the state and country needed a peaceful electoral process in 2019.
He said that to achieve this, candidates needed to be provided with an open contest and a level playing field to thrive and woo the electorate.
"We, however, feel that politicians in the state should campaign on their own merits, programmes, and missions rather than attempting to deprive others their constitutional rights," he said.
Onyeka decried a situation where certain individuals attacked perceived rivals adding that it was not right for the growth and development of the society.
"We appeal to politicians to guard the existing peace in the state by not making statements and taking actions capable of jeopardizing the status quo," he said.
Onyeka called on the people of the state especially in Nsukka/Igboetiti Federal Constituency to uphold the friendship and brotherliness that existed among them as well as support good governance in the state.

Load more