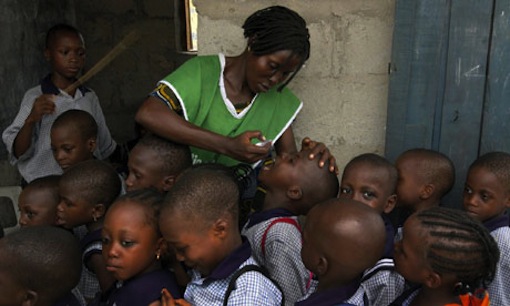 Bauchi State Government says it has signed a Memorandum of Understanding (MoU) with Dangote Foundation, DFID and Bill and Melinda Gates Foundation on routine immunisation.
The Commissioner of Health, Dr Zuwaira Hassan, disclosed this in Kano on Monday at a One-Day stakeholders' Consultative Meeting with the theme ''Ending Preventable Deaths of Children in Bauchi State.''
She said the signing of the MoU was part of renewed effort by the state government to strengthen routine immunisation, primary Health care and maternal, new born and child care.
According to her, the state government has been doing a lot toward improving access to routine immunisation in the state.
The commissioner also said that the state government had embarked on training of its health workers to enable them provide quality healthcare services for the people.
"Government has made a lot of effort to improve access to quality health care such as the ongoing training of its healthcare workers to provide quality health care,'' she said.
She further disclosed that the state government had been up to date in the payment of its counterpart fund for routine immunisation, adding that the 2018 counterpart fund had been paid 100 per cent.
READ: Nigerian Govt. to create sustainable national shipping fleet
The commissioner said that the government had also been able to establish additional centres for routine immunisation to ensure adequate coverage in addition to upgrading health facilities.
"We are also planning to establish state Emergency Committee on child and maternal health.
"The committee will have sub-committees on routine immunisation for effective coverage.
''So, we will try to keep track on our activities."
According to her, the state government has also allocated 15.3 per cent of the 2018 budget to its health sector as part of measures to improve access to quality healthcare.
Earlier in her remarks, Dr Sanjana Bhardwaj, Chief Health, UNICEF, called for collaborative effort to reduce maternal and child mortality to the barest in the country.
"Nigeria is the country with the most Children's lives at stake.
''To achieve the target, its annual rate of fall in child mortality needs to accelerate from 3.7 per cent (2007-2016).
"This has to be changed to 9.6 per cent from 2016-2030,"she said.
The meeting, attended by various stakeholders, was convened to discuss successes and challenges on delivery of health care interventions.
Load more