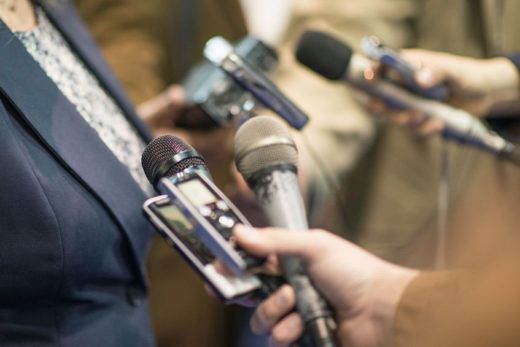 The Nigerian Press Council (NPC) on Monday advised the Federal Government to declare owing of salaries of media professionals a criminal offence.
The council said this would improve the quality of coverage of elections in the country.
The Executive Secretary of the council, Mr Nnamdi Njemanze, gave the advice in a communique issued at the end of a two-day capacity building workshop on "Responsible Media Coverage of Elections held in Akure, Ondo state".
Njemanze said that participants at the workshop observed that journalists had become vulnerable in the hands of politicians because of poor welfare, ownership challenges and other anti-social chauvinism of ethnicity and religion.
He stressed the need for media owners to ensure prompt payment of salaries and allowances of their staff and enhance their welfare with a view to reducing their vulnerabilities.
He, therefore, urged media owners to conduct their business in such a manner that would engender national development devoid of ethic, religious and social biases.
" The workshop also recommended that NPC should set a minimum standard of welfare for journalists in public and private practice and sponsor a bill to this effect," Njemanze said.
READ: INEC to share Election Strategic Plan with lesotho
He said that participants at the workshop also recommended that the Independent National Electoral Commission (INEC) should provide reflective jackets with PRESS written on it for all accredited journalists on election duty.
The executive secretary also advised government to ensure the prosecution of fake journalists apprehended during elections with a view to ridding the profession of impostors.
Similarly, he said, the workshop recommended that journalists should arm themselves with the Code of Ethics of Journalism and the Constitution of NUJ to guide them in their reportage.
He admonished media professionals to always apply the ethics and principles of balanced reporting during coverage of elections and avoid unnecessary use of adjectives to counter hate speech.
The secretary said that the workshop objected to an attempt to have a separate law to regulate the Social Media and hate speech, saying existing laws if enforced would take care of their excesses.
No fewer than 52 persons attended the workshop, 36 of whom were journalists drawn from print, broadcast and online platforms.
Load more