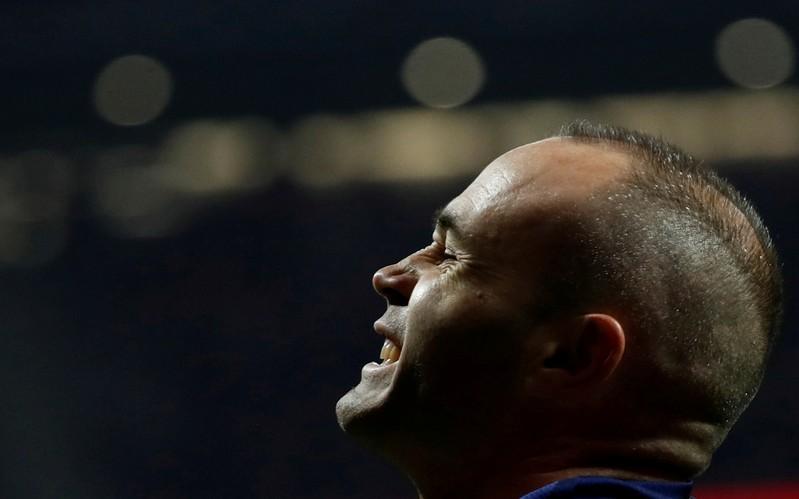 Andres Iniesta has received an apology from France Football, for never awarding the Barcelona midfielder the prestigious Ballon d'Or.
The Ballon d'Or, awarded annually to the world's best player, provokes endless debate among football fans and pundits each year.
The weekly French magazine published an editorial on Tuesday in tribute to Spain international Iniesta, who is this week expected to announce his departure from Barcelona after a trophy-laden 16 years in order to move to China.
The article effusively praised Iniesta's style of play and the positive effect he has had on his team mates, including Lionel Messi.
The magazine expressed regret that he has never won the award, which has been monopolised by Messi and Real Madrid's Cristiano Ronaldo since 2008.
"Of all the absences on the list of Ballon d'Or winners, his is particularly painful," the magazine's editor Pascal Ferre said in the article.
Related News
"Unless he can have an opportune campaign at the World Cup in Russia and repair this democratic anomaly."
Iniesta was one of the favourites to win the award in 2010, after winning the World Cup with Spain and scoring the only goal in the final, but he finished runner-up to Messi.
He came third in 2012, with Messi winning the award again, despite being named player of the tournament as Spain won Euro 2012.
The Ballon d'Or was established by France Football in 1956.
For the majority of its existence it has been chosen by votes from a group of international journalists.
Although between 2009 and 2015 it joined forces with FIFA and was also chosen by the captain and coach of each member nation.