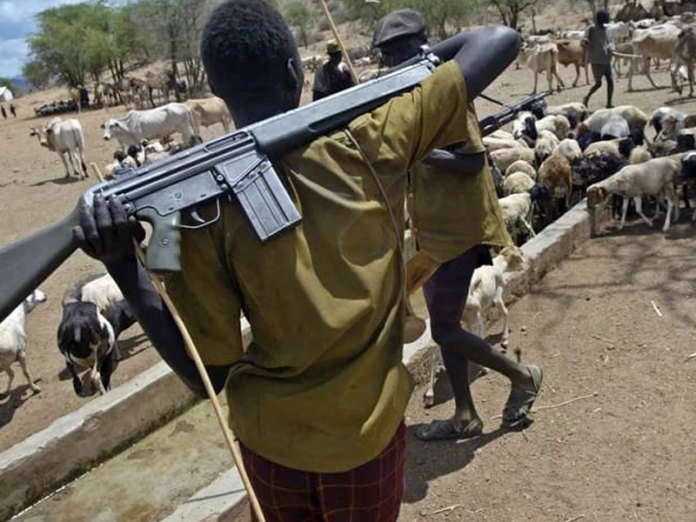 The Police Command in Edo on Wednesday in Benin met with the national leadership of Miyetti Allah Cattle Rearers and representatives of herders and farmers in the state, as part of efforts to curtail the crisis between the two groups.
Declaring the meeting open, the Commissioner of Police, Johnson Kokumo, said that the meeting was part of the measures put in place to address the critical issues in the constant conflicts between both sides.
Kokumo said this was to prevent the problems from degenerating, and to foster peaceful coexistence between the two parties.
He said that the national executives of Miyetti Allah were invited to speak with and sensitise their members as the culture of impunity by any persons would no longer be tolerated in the state.
He said farmers should be able to go about their normal businesses without fear of being attacked, kidnapped or maimed by herders under the guise of grazing.
The commissioner emphasised that the meeting was strictly a peace one aimed at finding a lasting solution to the lingering problem.
The National President of Miyetti Allah, Alhaji Muhammad Kiruwa, said they were in the state to sensitise their members to the need for peaceful coexistence.
Kiruwa, who was represented by the National Secretary of the union, Alhaji Baba Ngalzarma, condemned the wanton killings being perpetrated by those he described as Fulani cattle rustlers.
He stressed that the association had existed for more than 30 years, adding that the union was not a terrorist group and did not condone violence in any form.
He also decried the effects of the violence on members of the association whom he said had lost more than 3 million cows since the crisis started.
The national president said the association did not encourage night grazing and minors grazing, adding that these practices were part of the problem.
He also said that some of the crisis were "politically-linked".
Kiruwa, however, expressed optimism that things would begin to change, and appealed to both farmers and herders against taking laws into their hands.
He said his association would "put heads together" and fish out the criminals.