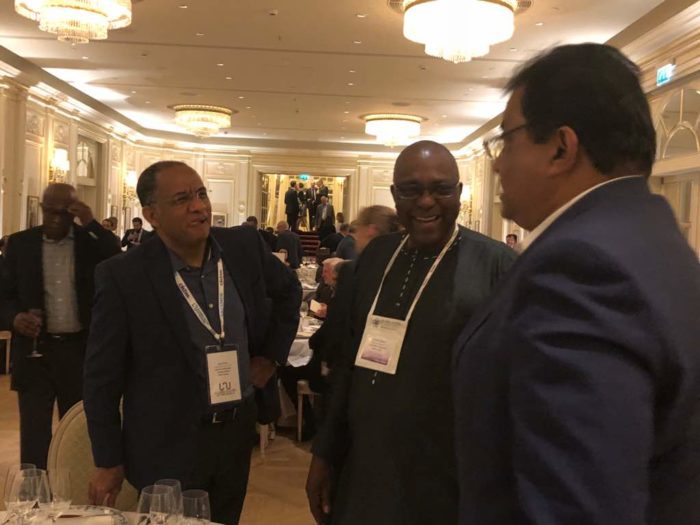 The Lagos Water Corporation, LWC, has won the "Water Leader Award" in France.
The award was presented to it at the Global Water Summit 2018, organised by the Global Water Intelligent, in recognition of the corporation's operational sustainability for Africa's largest city.
This Was the first time in the history of this awards where African countries from sub-Sahara was nominated for this category.
The Global Water Awards was designed to reward excellence and innovation, recognizing the deals, projects technologies which have been making waves last year.
The Global Water Summit widely known as the leading water industry conference, every year brings together thousands of players in the water industry, from top public and private water utilities in the world as well as manufactures, investors, infrastructural
developers and multilateral funding partners in the water industry.
The Minister for Water Resources, Suleiman Adamu, accompanied by the Director for Public-Private Partnership (PPP), Benson Ajisegiri presented the award to the LWC Managing Director/CEO, Muminu Badmus.
The LWC boss attributed the the recent success recorded to the unquantifiable support received by the Governor of Lagos State, Akinwunmi Ambode.
"The State Government has been proactive in bringing/supplying potable water to every home in the State, by investing heavily in the Water sector.
"What we are witnessing today is the evidence of huge investment in water sector by Gov. Ambode led administration ," he said.
Badmus however, lauded the efforts of the staff of the corporation towards effective service delivery.
At a round table discussions, he spoke on how "Lagos Water Corporation intends to bridge the Gap in Water Supply and the Opportunities available for Private Investors and Infrastructure Developers."
Also present at the his round table included CDC investors, Mayniland , Nexus Group, Total, Xylem, KFW Apex Bank IFC, Business Development and a host of others.