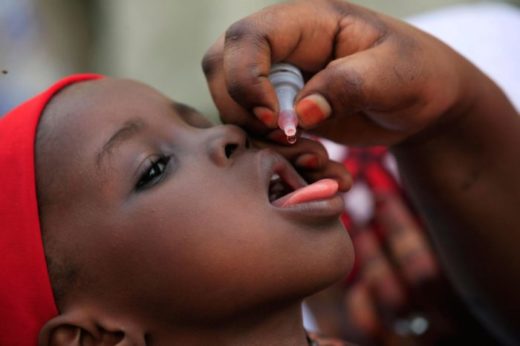 The United Nations Children's Fund (UNICEF) says immunisation for both infants and adolescents is still a priority in the Federal Government's National Strategic Health Development Plan.
UNICEF Nigeria, Immunisation Manager, Modibo Kassogue, made this known in an email sent to newsmen on Wednesday in Lagos.
He was reacting to a recent report made by UNICEF on April 23 that about 4.3 million children in Nigeria still missed out on vaccinations every year.
According to the report, the recent Multiple Indicator Cluster Survey conducted by the government in 2016 and 2017 shows that only one in four children in the country receive all the recommended vaccines.
Kassogue said: "The government has also set out to revitalise its primary healthcare centres (PHCs) with a focus on strengthening systems and improving service delivery to communities.
"The country's ambitious 'One PHC per Ward' strategy further aims to provide all Nigerians with access, for 24 hours every day of the week, to quality healthcare in all the revitalised facilities. "
He said also, that the government launched the Community Health Influencers, Promoters and Services (CHIPS) Programme in February to link the health work force to rural and underserved communities closer and bridge gaps in access to healthcare.
According to him, the programme aims to improve and provide equitable coverage of essential health services, especially those related to maternal and child survival.
"The government is mobilising resources to implement an ambitious and comprehensive plan.
"The plan would not only address the demand- and supply-side constraints, but also revitalise the Primary Health Care platform upon which immunisation services are delivered, " he said.
According to a statement signed by UNICEF Abuja, Communications Specialist, Eva Hinds, children who have never been vaccinated are at the greatest risk of contracting diseases such as measles, whooping cough, and tetanus, which may be fatal or lead to long-term debilitating effects on survivors.
Hinds said poverty, overcrowding, poor hygiene and sanitation as well as insufficient nutrition and healthcare increased the risk of diseases such as pneumonia and measles, which  are easily preventable with vaccines.