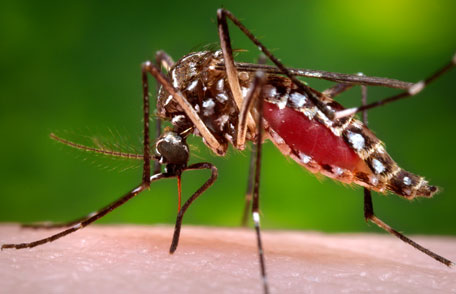 Dr John Puddicombe, President, Malaria Society of Nigeria (MSN), has called for more investment into malaria research to reduce the infection rate in the country.
Puddicombe made the call at an awareness campaign marking the 2018 World Malaria Day jointly organised by MSN and Nigerian Institute of Medical Research (NIMR) on Wednesday in Ota, Ogun.
The theme of 2018 World Malaria Day is "Ready To Beat Malaria".
Over 250 residents of Sango-Ota benefitted from free malaria treatment while 220 insecticide treated nets were given free to the people.
The MSN president said there was need for more public enlightenment on the menace of malaria because the death rate from the disease remained high.
"The country is still experiencing higher death rate from malaria because awareness campaign has not been taken to the grassroots," he said.
Puddicombe urged Federal Government to pump more money into malaria research and create platforms for publicizing research findings internationally.
He enjoined the people to keep their environment clean and sleep under treated nets so as to reduce malaria infection.
Earlier, Dr Oluwagbemiga Aina, Acting Head of Malaria Research at NIMR, said that there was need to educate the people that malaria could kill within 48 hours, if not treated.
Aina advised the people against self-medication, urging them to seek medical advice before treating malaria or other diseases.

Load more