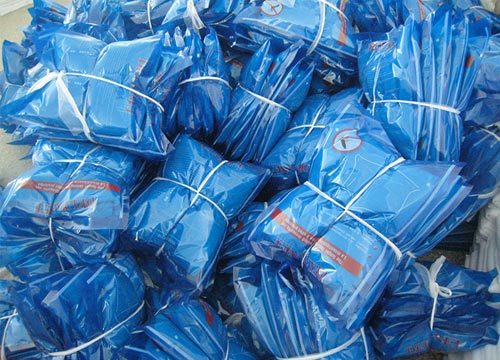 The Kano Electricity Distribution Company (KEDCO) on Wednesday distributed 10, 000 treated mosquito nets to its customers in Jakara quarters in Kano metropolis.
Speaking shortly after distributing the items, the company's Public Relations Officer, Mr Mohammed Kandi, said the gesture was part of the corporate social responsibility of the company.
He said the decision to distribute the nets was also part of the company's resolve to complement government efforts at eradicating malaria in the country.
"The decision to distribute the treated mosquito nets is borne out of the company's commitment to support the government in its renewed effort to ensure total eradication of malaria across the country.
"KEDCO is not here to collect revenue from its customers, but it is here to distribute the nets in commemoration of the World Malaria Day,"he said.
He advised the people in the area to always clean their environment as well as clear blocked drains to prevent mosquito breeding in their places of abode.
A health expert who accompanied the team to the area, Malam Umar Mohammed, advised the residents of the area to make the best use of the nets to check the spread of malaria.
He also advised them to ensure regular fumigation of their environment as well as to consult medical experts when they are in feverish condition.
"Prevention they say is better than cure, so there is need for people to take all the preventive measures against the disease in order to safeguard our health, "he said.
The Ward Head of Bakin Zuwo in Jakara, Alhaji Ali Maiunguwa, commended the company for the gesture.
He assured the company of the residents' commitment to prompt settlement of their electricity bills.