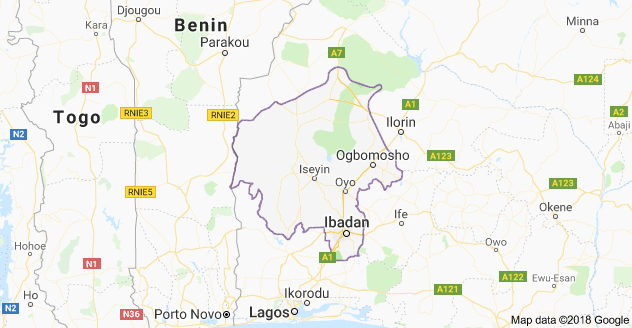 No fewer than 14,529 households in Oyo State are receiving N5, 000 monthly under the National Conditional Cash Transfer Programme, the programme National Coordinator, Dr Temitope Sinkaiye, said on Thursday.
Sinkaiye told newsmen in Saki East Local Government of the state during the flag off of the Integrated Management Information and Payment System, that the beneficiaries were drawn from 19 of the 33 local governments areas in the state.
According to her, the cash transfer to the 14,529 households in the state has direct multiplier effect on 48,591 members of the households.
The coordinator said that each benefiting household gets N10,000 bi-monthly for ease of coordination, effectiveness and reconciliation of the account.
Sinkaiye said that the programme is aimed at responding to deficiencies in capacity and lack of investment in human capital among the poor and vulnerable households.
She stressed that the programme focused on the poor and vulnerable households in Nigeria who were identified through geographic and community-based targeting mechanism.
"From December 2016 to March 2018 eight payment circles have been successfully carried out.
"To date, a total of 297, 973 benefiting households have been paid across 20 states listed below with 1,427,056 household members benefiting from the cash transfers," the coordinator said.
The NCTP is moving its payment system from Mobile Money Operators to Integrated Management Information and Payment System supervised by World Bank consultants.
The system will capture beneficiaries activities from enrollment to livelihood endeavours.
She said that the data of beneficiaries is being generated by Oyo State Operation Coordinating Unit for Youth Empowerment and Social Support Operation.
Sinkaiye stated that all states are eligible to participate, saying the 20 states participating presently have fully keyed into the programme.
She listed states benefiting from the scheme as Adamawa, Anambra, Bauchi, Benue, Borno, Cross River, Ekiti, Gombe, Jigawa, Kaduna, Kano and Katsina.
"Others are Kogi, Kwara, Nasarawa, Niger, Osun, Oyo, Plateau and Taraba.
Earlier, Mr Ezekiel Oladipo, Head of the programme in the state said that 12 local governments in the state were initially captured at the commencement of the programme in 2016 and seven more have been added.
"Ibadan South-West, Oluyole, Ibarapa North, Ibarapa Central, Ibarapa East, Afijio, Oyo West, Atiba, Kajola, Saki West, Iwajowa and Atisoba were captured at the beginning of the programme.
"The newly added councils are Oyo East, Saki East, Akinyele, Ibadan North-West, Ido, Itesiwaju and Iseyin," he said.
Load more