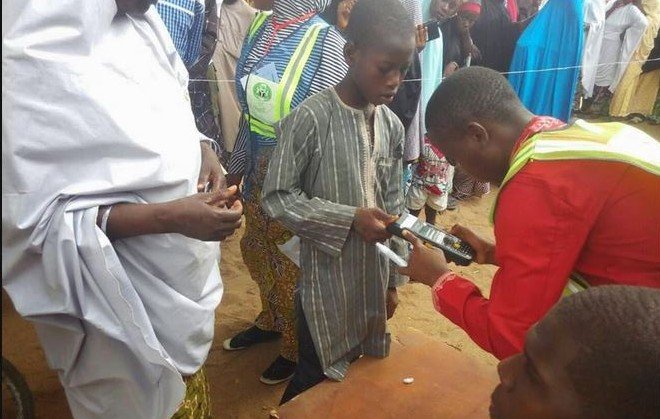 Dr Cajetan Iheanacho, Department of Mass Communication, Imo State University, Owerri, has urged media practitioners to expose incidence of underage voting to enhance the integrity of electoral process in the country.
Iheanacho made the call at a two-day workshop on 'Responsible Media Coverage of Elections,' organised by the Nigerian Press Council (NPC), and facilitated by Hammersmith Training Consult L.t.d, on Thursday in Owerri.
He stressed the need for the media to ensure thorough coverage of process of election at the Polling Units to guide against electoral fraud, adding that media must play the role of watchdog to salvage the nation's democracy.
Iheanacho, who said that the role of the media in ensuring credible elections could not be overemphasised, urged Journalists to change the face of the political terrain in the country.
Speaking on the paper titled, " Media Core Roles in the Context of Elections", the lecturer said that no nation could function effectively without the media, adding that the media was crucial for nation building.
He, therefore, enjoined journalists to help in making ways for things to change for the general improvement of the Nigerian citizens by ensuring neutrality, fairness, objectivity and impartiality in their daily reportage.
Iheanacho also admonished media professionals to give equal coverage to all political parties and candidates during campaigns.
He stressed the need for newsmen to always verify allegations against political actors before going to press.
Similarly, he advised journalists to avoid publishing inaccurate or misleading information, saying " ensure to scrutinise any information you have before publication."
In her remark, Mrs Stella Jubrin, Director, Research and Documentation, NPC, stressed the need for media practitioners to adhere strictly to the Code of Ethics of Journalism to counter hate speech.
She noted that media professionals had a responsibility to build and nurtured the nation's democracy by providing platforms for citizens to make informed decisions.
No fewer than 70 persons are presently attending the workshop; most of them were drawn from the print, broadcast and online platforms across five states in the South East region.