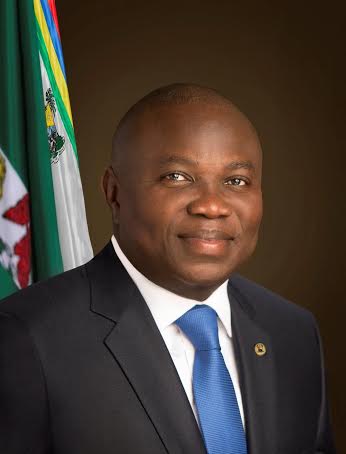 A group, operating under the aegis of Itesiwaju Ipinle Eko Vanguard has taken the house to house mobilization campaign on PVC collection to the Badagry Federal Constituency and Ojokoro Local Government Areas.
Speaking at the launch of the campaign in Badagry division, the former Lagos State Head Of Service, Mr. Sunny Ajose said he would help to mobilize the people of Badagry Division to support current efforts being made to ensure Gov. Akinwunmi Ambode retains his job for a second term because of his sterling performance.
At the forum tagged: "Operation Mobilizing New people into Politics," which also attracted many other Youths Organisations, Ajose, a frontline APC leader said Ambode's infrastructure renewal strides and people-oriented initiatives informed the support.
"We wish to publicly declare our unalloyed loyalty, confidence and trust in the leadership of Asiwaju Bola Ahmed Tinubu. Not only has Mr. Governor justified the confidence reposed in him by us at the outset of his tenure, but has equally represented and respected the people's mandate entrusted in his care with a high sense of duty, diligence and commitment," he said.
Also speaking, the state coordinator, Itesiwaju Ipinle Eko Vanguard, Mr. Seyi Bamigbade thanked the Badagry Federation Youth Coalition headed by Mrs. Bisi Onala and the Ambode People Movement, State Coordinator, Comrade Semiu Olojeola for their belief in the present administration.
He said "A good turn deserves another, hence our collective decision to reciprocate Governor Akinwunmi Ambode uncommon passion for service delivery and good government by declaring our total commendation of your desire to pilot the affairs of the state one more time with about five Million votes.
"We are unequivocally dedicated to total support and continue to mobilise the people of Lagos State massively behind Gov. Ambode second term bid to guarantee him unprecedented victory. Lagos is safe in Ambode's hand.
"Thousand of jobless coalition setting cannot stop the moving train, Ambode has campaign with his achievements recorded all over Lagos State. We pray to God Almighty to strengthening the Governor with good health," he prayed.