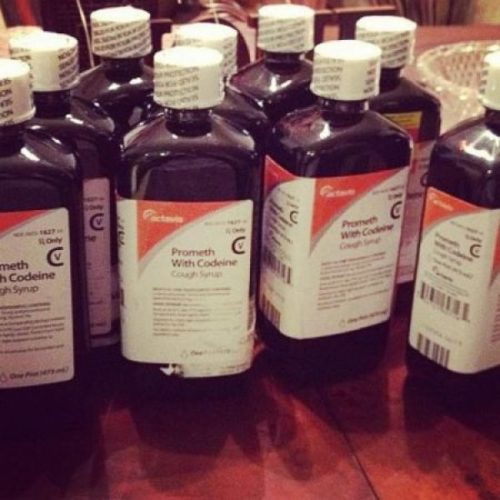 The District Head of Gusape, Gwagwalada Area Council of the FCT, Mr Wamba Usman, has commended the Federal Government for banning the importation and production of codeine cough syrup in the country.
Usman said in an interview with the News Agency of Nigeria (NAN) on Wednesday that the ban was an important step in stemming high level of drug addiction in the country.
"The abuse of codeine syrup by some Nigerian youths is becoming worrisome and it is having negative impact on them.
"Some youths who have been addicted to codeine are always seen displaying symptoms of mental illness and hallucinations.
"I really commend the government ban on the importation of the syrup so that our youths will not waste at early stage,'' he said.
The district head advised youths in the area to acquire skills that would make them self-reliant and shun social vices capable of giving them and their communities a bad name.
He challenged the youths to strive toward a better society by acquiring skills that would make them assets to the society.
"Practically everyone has one talent or the other deposited in him or her from the day you are born.
"All you need is to develop this talent and explore it to improve your lot and the general society," Usman said.
He particularly implored the youth to embrace trades like tailoring, shoe, furniture and beads making, as well as catering services that were in high demand.
"We have always told the youth not to waste time waiting for white-collar jobs that are not available.
"Dreams are dying and there is a high rate of unemployment in the country which breeds massive frustration leading to drug abuse, violence, armed robbery and cultism,'' he said.
Usman stressed that as future leaders, the youth must work hard and be productive to be able to earn recognition and aspire for leadership at any level.
The district head advised all levels of government to evolve workable agenda to tackle the challenges facing the youth, to encourage them aspire for greatness and contribute meaningfully to societal growth.