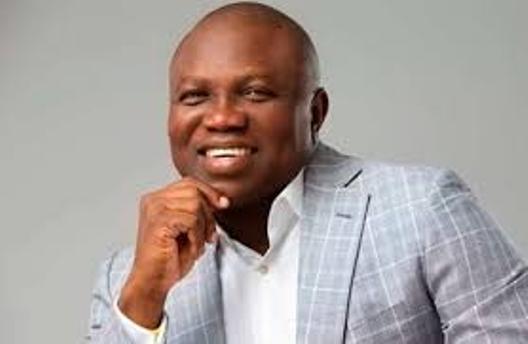 The imminence of 2019 elections brings to mind the story of a revolutionary regulatory agency in Nigeria's economic nerve-centre – the Lagos State Signage and Advertisement Agency (LASAA) – and the need to ensure our environment across the nation does not become defaced during the political campaigns. Once upon a time, it was quite difficult to see a street or road in the city of Lagos without an eyesore of posters, without a jumble of advertising signs. Roads, medians, junctions and streets were literally littered with different signboards, banners of different sizes, A-frames, meant to advertise a product, service, event or organization. Hardly did anyone see anything wrong in pasting posters indiscriminately, erecting hoardings haphazardly and writing or painting on city walls until the establishment of Lagos State Signage and Advertisement Agency (LASAA) in 2006 by the Bola Ahmed Tinubu administration.
As the pioneer outdoor advertising regulatory agency established by a state government in the country, the Lagos State Signage and Advertisement Agency was first faced with the herculean task of clearing all signs that constituted a visual blight – anything with an appearance that is either distasteful to the senses or diminishes the aesthetics of a place or property. It was probably the most taxing assignment the Agency had to accomplish in its early days. Not many people understood why LASAA officials were aggressively taking down some outdoor advertisements, street after street, day after day. Before long, Lagos streetscapes became "born again" – wearing a refined look, transformation was visible across the State. Lagos State Signage and Advertisement Agency (LASAA), currently under the leadership of Mr. Mobolaji Sanusi has continued to pursue its mission: to modernize, standardize and regulate the streetscapes to the advantage of the state, its citizens and visitors.
Today, Lagos State stands out among all the 36 states not only because it rakes in the highest internally generated revenue (IGR), but also because of the outdoor aesthetically pleasing environment engendered by the regulatory efforts of the Lagos State Signage and Advertisement Agency. With an increasing number of innovative out-of-home (OOH) structures and signage, Lagos keeps living up to its appellation as the Centre of Excellence. Many states have come to learn the art of outdoor advertising regulation from LASAA. If not for the remarkable contributions of LASAA, the scenery of the outdoor sector would have become chaotic. The Agency's zero-tolerance-for-posters policy is yielding result as a complement to the Cleaner Lagos Initiative that is equally ongoing.
Public places, city walls, major highways, bridges, directional signs and buildings should not be defaced with posters when there are alternative advertising platforms that can be deployed. Aside from using the television, radio, internet and mobile platforms, politicians can also make use of billboards, street lamp poles, wall drapes, bus shelters, street furniture, stick-in-the-ground, banners, feather signs and A-frames at a cost. Roadshows can be organized with branded vehicles, customized T-Shirts, fez caps, flyers and souvenirs. The social media is one vast advertising platform but out-of-home (OOH) advertising seems to be the best way to reach out to all segments of the society. Unlike a radio or television advertisement, with outdoor adverts the electorate can't change the channel. For the most part, people spend more time outside their homes and they are more aware of their surroundings and pay attention to advertising in their terrain of vision. Outdoor advertisements are somewhat inescapable because they are strategically designed and positioned to catch the attention of commuters or especially in traffic. Greater value is delivered in densely populated or traffic-prone areas. People see billboards in the morning, noon and night. As a general rule of advertising, the typical consumer needs to see something at least ten times before they take a call to action. The more the electorate sees the political candidates and read their manifestoes, the better. That you want to support a political candidate does not mean you should print tons of posters and start defacing the nooks and crannies of the city. Even if posters must be deployed, it should be on designated surfaces on inner streets and not on highways, major roads and high streets. After the election, it usually costs the government a lot of resources to do clean up. You can explore other means of selling your candidate to the electorate. This sensitization must continue across the country.
It is very wrong to paste posters on public utility structures such as street lamp poles, transformers, road directional signs, electric poles and other unauthorized surfaces. This writer is of the opinion that illegally deployed political campaign posters be removed without recourse to the owners. There must be punitive measures put in place. Recalcitrant offenders should be fined. Recently, it was reported in the news that Mr. Mobolaji Sanusi, LASAA's current helmsman, personally caught one Samuel Ogunyando Olaitan, who allegedly defaced a public wall. The offender was writing "New workers needed at Millennium Hotel" on the wall when nemesis caught up with him.
According to the news report, "the accused, who lives on Santos Street, Abule-Egba, a Lagos suburb, is facing a charge of breach of peace. According to the Prosecutor, Police Sgt. Hafsat Ajibode, the accused committed the offence on March 31 at 11.50 p.m. at Santos Avenue, Abule-Egba. Ajibode said the accused, who sells GNLD products hid under the umbrella of Millennium Hotel to advertise and invite passersby to GNLD meetings. He said the Lagos State Government frowned at public walls defacement and had spent a lot of money on advocacy meant to dissuade such inimical acts. "The act is prohibited by LASAA enabling laws. It is also against the law and environmental aesthetics of Lagos State. "The apprehension of the accused had revealed that some companies are behind the illegal defacement of public walls," Ajibode told the court. The offence contravened Section 168 of the Criminal Law of Lagos State, 2015 (Revised). The section prescribes a six months imprisonment or a fine of N90,000 for offenders." This writer believes that the campaign against indiscriminate posters ought to be reinforced by the apprehension of offenders. Multi-level marketing companies such as GNLD should engage advertising professionals to handle their publicity needs, instead of encouraging their marketers to use clandestine means.
Regulatory authorities, across the nation, in charge of outdoor advertisements need to set forth the guidelines on the use of election campaign materials before serious political campaigns start. The guidelines will establish sanity and protect the environment from defacement, visual blight and other adverse effects of uncontrolled/unregulated deployment/display of political campaign materials within the State during the electioneering season. The guidelines issued must be without prejudice to any political party, association or aspirant with a view to ensuring fairness amongst all concerned stakeholders. Leaders of political parties should educate party members not to deface the environment in a bid to show their loyalty to the party's candidate(s). Instead of relying on just posters, campaign managers should explore alternative advertising platforms. As highlighted by this writer, the outdoor advertising has innovative formats that have powerful reach and great influence on the electorate.
For those who do not see the essence of regulation, Molly Irvin, a famous American newspaper columnist, author, political commentator and humorist, has this to say: "It's all very well to run around saying regulation is bad, get the government off our backs…when you come to a stop sign, you stop; if you want to go fishing, you get a license; if you want to shoot to ducks, and you can shoot only three ducks. The alternative is dead bodies at intersection, no fish, and no ducks. Ok". Though so many emotions go along with election campaigns, we cannot throw caution into the wind and leave the outdoor space unregulated.
Omisore, an advertising enthusiast, writes from Lagos.