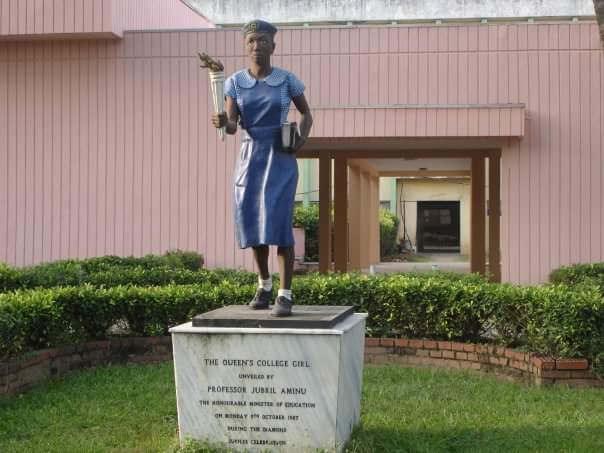 The Federal Government on Thursday said that it would continue to invest in sports as it had become economically viable.
Malam Mohammed Karage, the Director of Basic and Secondary Education, Federal Ministry of Education, said this in a speech at the 56th Inter-house Sports Competition of Queen's College, Lagos.
According to him, many young people who took sports serious have elevated their families.
"As a result of the numerous benefits of sports, the Federal Ministry of Education, in line with the National Policy on Education, is doing a lot to ensure that sports remain an integral part of the school curriculum.
"We are encouraging our students and schools to engage in sporting activities within and outside the schools.
"Sports have become economically viable; therefore, we want to appeal to our parents to always encourage their children to take part in sporting activities," the director said.
He said that many students had gained admission into notable universities abroad through sports.
Karage said that sports was an important component of school life, adding that school curriculum could not be complete without it.
According to him, besides its economic viability, sports promote team spirit, perseverance and tolerance.
He said that inter-house sports competition inculcated the spirit of healthy competition among students.
The director lauded the management of the college for providing two industrial boreholes, sewage, water treatment plant and a hostel from the 2017 Budget.
"Every member of the implementation committee acknowledged the speed with which the environment and facilities of Queen's College changed for the better," he said.
Earlier in her address of welcome, the Principal of the college, Mrs Betty Are, regretted the loss of three students in 2017 as a result of an outbreak of an epidemic.
"We cherish the memory of the three promising queens, pray for perfect peace and comfort for their families and friends.
"I strongly believe that the dark moments are over and we are all grateful to God for making today's event a reality," she said.
Are said that the importance of inter-house sports competitions could not be overemphasised as students learn discipline, team spirit and leadership roles as they compete with one another.
She noted that sports had helped students to get scholarships outside Nigeria.