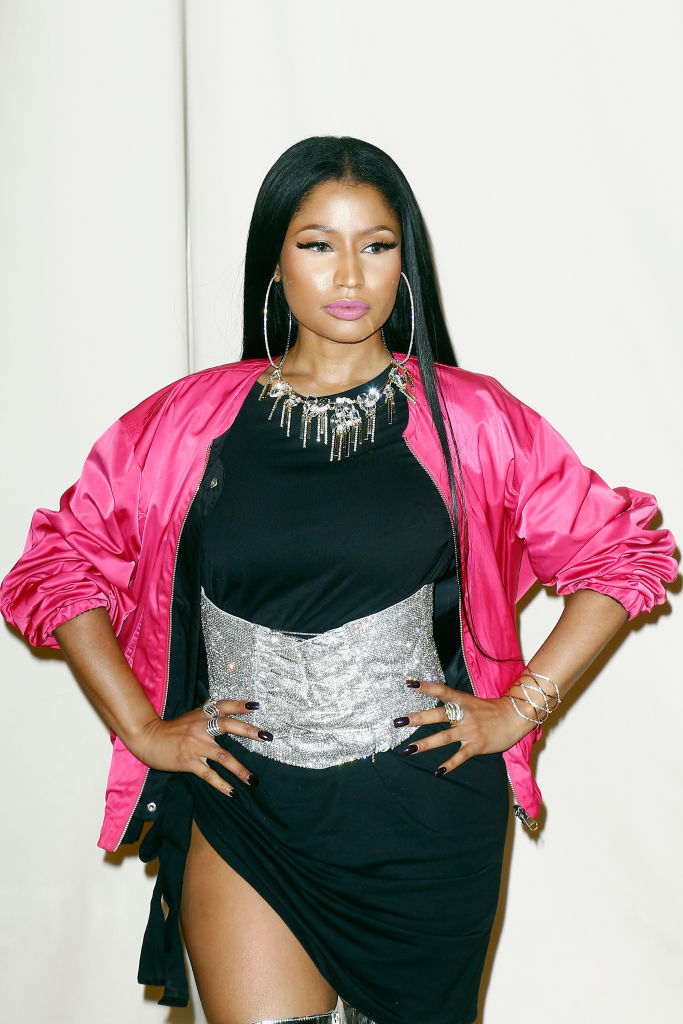 35 year old Onika Tanya Maraj known popularly as Nicki Minaj has been sued for copyright infringement over a t-shirt design by a California artist Isiah Simon, TMZ is reporting.
The shirt design depicts an inverted heart shape made up of a woman's chest and bikini, which is used to say 'I heart Nicki'. Simon says Nicki and her label Universal Music Group stole the design for his "I Love Venice Beach" merch which according to him, he copyrighted in 2015.
Simon sells a range of products that feature a similar design and say 'I heart Venice Beach'.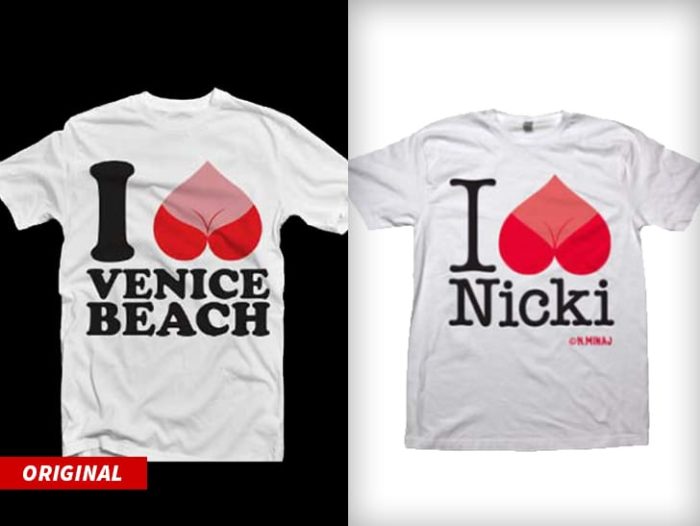 In his lawsuit, Simon claims that Minaj and Universal Music Group "had access to" his heart design before creating the t-shirts and that UMG "brazenly stole" his heart design and affixed it to shirts that promote Minaj.
Simon is seeking a permanent injunction, impounding of all the infringing shirts, and damages.
Photo Credit: Julien Hekimian/Getty Images