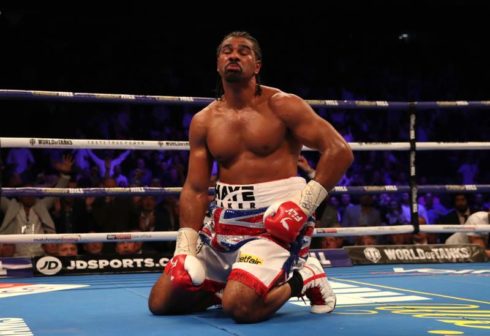 And so for the second time, the battle has been lost and won. Tony Bellew proved to be the better man again Saturday night by knocking out David Hayes in the fifth round.
Bellew put Haye down twice in third round and again in the fifth.
Bellew won their first meeting by stoppage in 11th round
Where next for David Haye? He has been talking to Sky Box Office: "Tony boxed a great fight. He did some really clever stuff. He boxed really good. I didn't, plain and simple. He had a great game plan and I had no answer.
"I enjoyed the battle as tough as it was. We are a similar stature and that's why we put on a great fight. David Coldwell is a great coach, a great man and Tony Bellew, I take my hat off to him.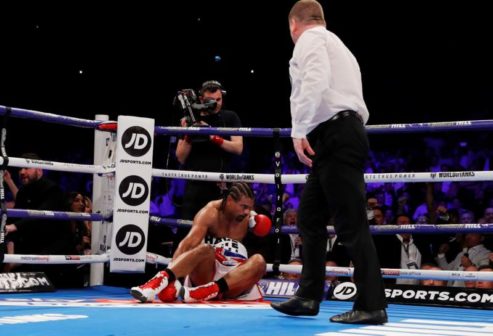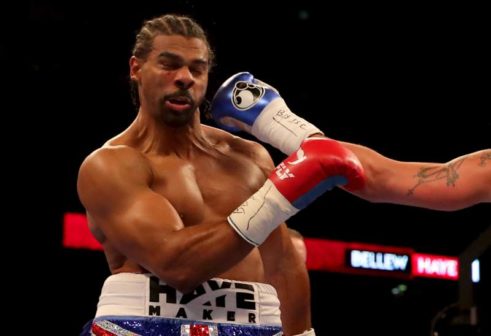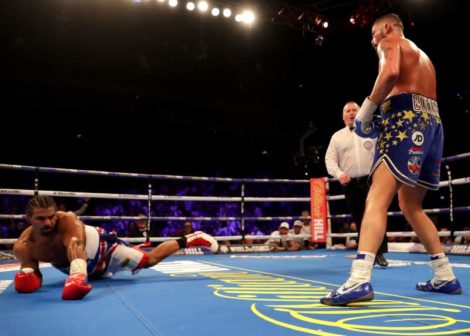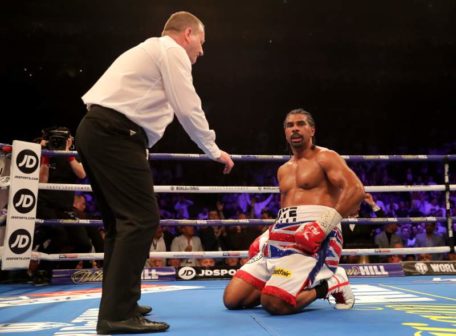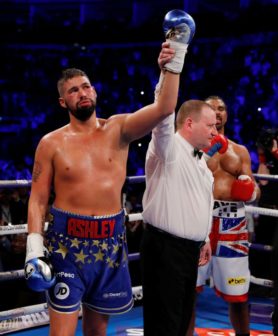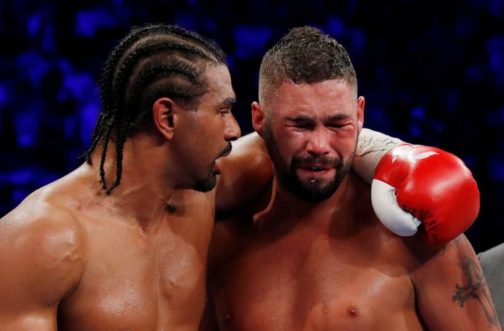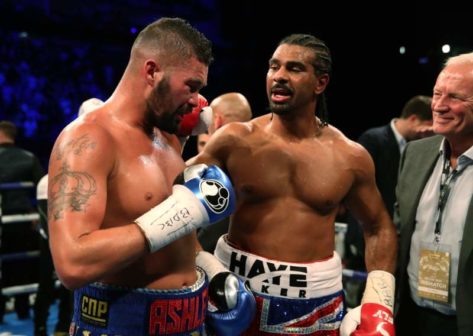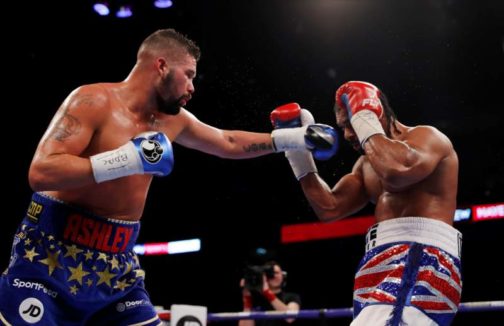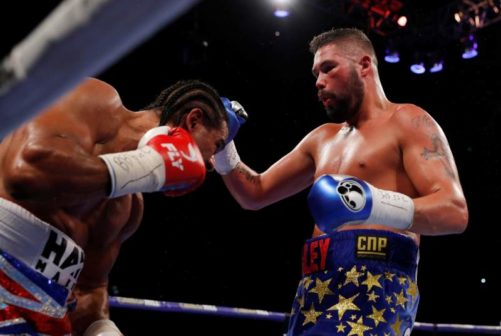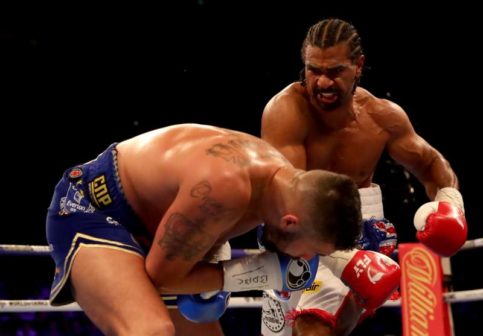 "We were going for the knockout and we gave you fireworks and I'm glad we gave everyone a good fight and a good night.
"You have to let your fists do the talking, it didn't go my way even though I'm fully healthy. I'm taking nothing away from Tony Bellew. He was the better man."
An emotional Tony Bellew says: "I just want to say I lost my brother-in-law in August and I swear to God he was watching me and he was there with me tonight for every punch, Ashley that was for you. I miss him so much. I'm broke.
"All week I've been on my own in the hotel and each night I've cried, I'm a bit emotional all I can think about is him.
"David Haye is an amazing fighter, he just got caught in a slugfest. He's a great fighter, he has got crazy power but speed and power always decreases. He is a legend, a credit to the sport and I'm just happy I've got the win against the odds.
"It's been a great journey. Who's next? I don't know. I am a walking Super Series. Every fight I'm in is a Super Series. I need that mega star."
BBC

Load more