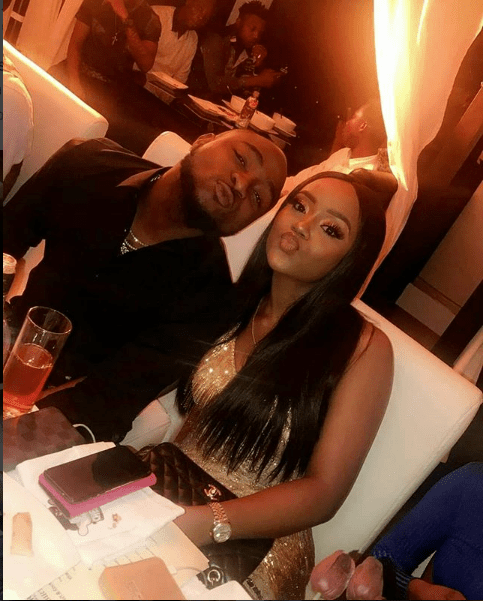 Adekunle Dada
It is no longer news that Nigerian music superstar, Davido bought a porsche car worth 45m Naira and also dedicated a song titled "Assurance" to his girlfriend Chioma Avril last week, but what many music lovers is yet to finger out is the reason for the whole show.
Davido's action has generated a lot of reaction from celebrities and ordinary Nigerians alike on social media. There have been a lot of divergent views from different quarters.
Tayo, a music lover thinks the whole show is all about promoting the brand Davido.
"Davido is a show man and a very smart artist. He knows how to take advantage of every event in his life, either positive or negative, for commercial purpose. He has mastered the art of creating songs out of them and often times, this has worked very well for him. It's a formula he has tried, tested and proven.
"For example, his public spat with the veteran journalist Dele Momodu resulting from his disagreement with his baby mama who happens to be Dele's relative. Davido went ahead to drag Dele in not only one but two of his songs, and those two songs turned out to be hits. Who doesn't remember the infamous line 'Mr. Dele na my boy. This latest 'ASSURANCE' move by Davido, the song, the birthday party and 45 million worth of car, is just another business strategy by the artist".
Kelvin sees it as publicity stating that there was no real commitment but show to get people talking.
"If it's real, he should have brought an engagement ring to the party at least. Money is not everything. In the next 3 years the price will no longer be 45m Naira. And with all this 45m Naira price tag, who see the receipt?".
Iheanacho also thinks in the same direction with Tayo and Kelvin. He believes marriage is of more commitment than the party, car and song.
"That's the life of celebrities. It is a publicity stunt. He's just being flamboyant. I don't see any love in it . If he truly love her, he should marry her".
Emeka is so happy for the two love birds. He considers Chioma a wife material with moral values and a good cook.
"She's a wife material, homely, can cook and has moral values. All i see is real love. They just can't hide their love for each other. When you are in love, you are in love. There is no two ways about it", he said.
Prince, who is a huge fan of Davido was full of praise for the artist.
"This is real love. He has proven it in so many ways. Declaring his love for her publicly, dedicating a song and getting her a car as big as Porsche is huge. This is what love is. Love is not shy,love is always declaring and announcing".