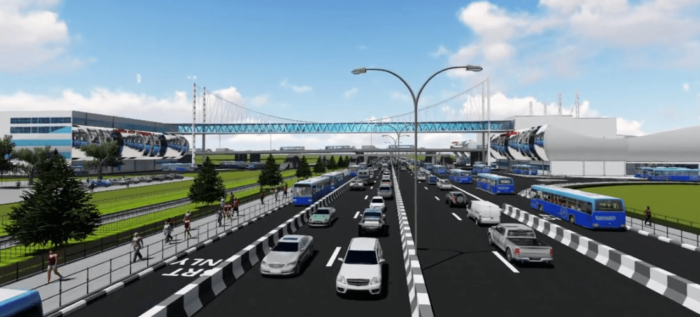 Kazeem Ugbodaga
Amofokhai Audu was beaming with smile, he has just executed a job at Ilupeju area of Lagos, Southwest Nigeria and was paid in cash. He decided to board a bus in the ever-busy Oshodi, he hung his bag on his right shoulder as he prepared to board a bus to Ikeja. In a flash, he heard a woman shouted 'your money, your money.' As he looked back, he was amazed to see the envelope containing his hard-earned money in the hand of a gap-toothed old man. Not wanting to raise dust and get the old man beaten to pulp or lynched, he collected the money from him and boarded the bus. The old man had tactically opened the bag's zip without his knowledge and took the money, but thanks be to God for Good Samaritan woman.
The above scenario was a live incident of one of the thousands of cases and social vices in Oshodi, the commercial hub of Lagos. Many have lost their hard-earned money, valuables, phones and several others to hoodlums in Oshodi. For decades, Oshodi has been home for street urchins, popularly known as 'Area Boys,' hoodlums, pick-pockets, 'Agberos,' beggars and several vices. Many Lagosians will never forget their experience in Oshodi. Unpalatable activities in Oshodi have left many with tears, pains and unforgettable encounter.
Asides the invasion of the area by street urchins, hoodlums, beggars, crime and others, road trading activities also constituted a nuisance until the former Governor of Lagos, Babatunde Fashola demolished shanties, shops and others in the area in January 2009. The Lagos State taskforce dislodged hoodlums and sanitized the area in a bid to reclaim the roads taken over by traders. Despite the fall of Oshodi then, people thought that the problems of the area had been solved, but over the years, hoodlums and street urchins are fully back in Oshodi.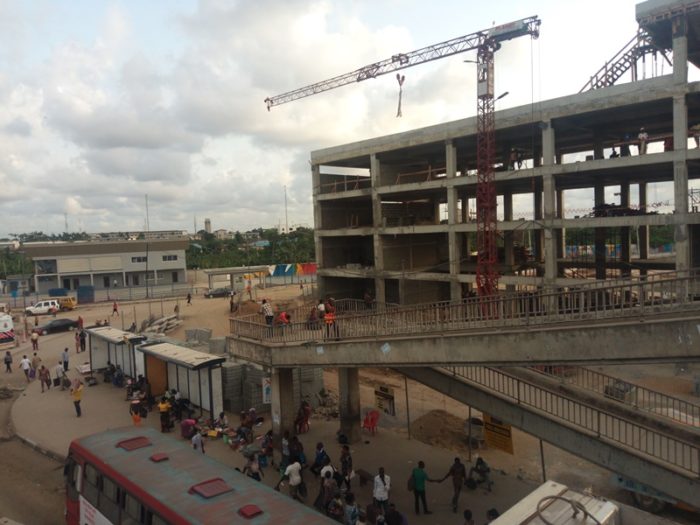 Also, unplanned transportation system has been another problem of Oshodi. Rickety vehicles, such as 'danfos,' 'molues' and others dorn the landscape. Undoubtedly, these modes of transportation do not befit the status of Lagos as a mega city, the nation's commercial hub and the fifth largest economy in Africa.  It is a common practice to see conductors hanging on danfos and molues, parking in unauthorized places to pick passengers, thus, impeding the flow of traffic, among others.
Indeed, Oshodi is an eyesore and portrays Lagos in bad light in view of the fact that foreigners visiting Lagos or Nigeria for the first time, after arriving the Murtala Muhammed Airport, will need to navigate through Oshodi to access Victoria Island, Ikoyi and other areas.
Worried by these developments, successive governments, since 1999 have tried to proffer solutions to the problems and challenges of Oshodi. Despite the demolition of shanties and shops in Oshodi nine years ago by Fashola administration, Oshodi is yet to be salvaged or delivered from the jugular.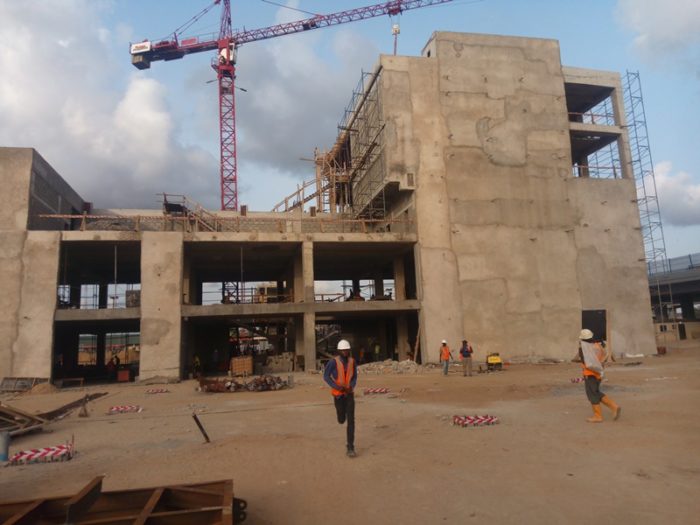 Oshodi Transport Interchange
Taking over the helm of affairs in 2015, the administration of Governor Akinwunmi Ambode vowed to salvage Oshodi by abating the nuisance once and for all. His view was that since Oshodi is a melting point of Lagos, there was the need to transform and regenerate the area into a world class interchange, since from the area, one could transit to every part of Lagos and also to many parts of the nation. In 2016, the governor unveiled the Oshodi Transport Interchange designed to transform Oshodi to a world-class transport centre and end all notorious activities in the area.
He said the transport interchange, which would cost $70 million, would be constructed on the public-private partnership (PPP) arrangement, saying that it would be completed between 13 and 16 months. According to Ambode, when he addressed stakeholders, the fear of insecurity would totally be a thing of the past by the time the project was completed.
"What we are doing is what we have been planning for long and our plan is to transform some notorious areas in the state to places like Victoria Island. Oshodi is known for all kinds of notorious activities and we want to totally do away with that belief and the best way to go about it is to give the people world class facility and make them to live better lives. We want the people in Oshodi to be identified with good and not bad things all the time and that was what made us to decide that the kind of development going on in Victoria Island, Lekki and other places in the state should be replicated in Oshodi as well.
"I mean, I find it very disturbing that our children in Oshodi would have to travel to Lekki or Ikeja to have access to good shopping mall. So, what we have decided is to regenerate Oshodi," he said.
The Oshodi Transport Interchange project has been awarded to Planet Projects Limited, an indigenous contractor that has executed worthwhile projects in the state, such as the world class Ikeja Bus Terminal. A tour of the project revealed that it has been 70 percent completed and may be handed over to the Lagos State Government in October.
According to Kehinde Bamigbetan, Lagos Commissioner for Information and Strategy, the Oshodi Transport Interchange is iconic and also a project to benchmark and add values to the lives of citizens. "We don't intend to create any facility that will not economise space. The new Oshodi Transport Interchange will have an underground system. We want anybody coming to Lagos to be able to move from point A to B easily. Ambode has built on the heritage of the development Asiwaju Bola Tinubu laid down.
"What are the conversations in town? Most people will look at the problems but we have more solutions to tackle the problems. Our aim is to dominate the minds of Lagosians, that we think about them daily and how we can solve their problems. By the time we finish, this place will no more be a place for thugs.
"This project has a local buy-in as it is being handled by an indigenous firm. We are using Nigerian labour to show we can do it. Planet Projects is giving us a totally new experience. This is the first in the series of projects to be featured. Oshodi had been a no go area. Over 30 parks are here and these will be put into 13 parks. The entry and exit points will be modernized and this will bring sanity and orderliness to Oshodi," Bamigbetan said.
Biodun Otunola is the Managing Director of Planet Projects. He sees the various projects being executed by the state government across the state as a silence revolution. "When we came to Oshodi, there were 17 parks, high level of criminality, dirts and environmental challenges. This place has been neglected and this is the narrative Ambode is trying to correct. I feel sad when I see people queuing for buses here for hours and stealing everywhere. Only 21,000 Nigerians use the airport and more than 80 million use public transport daily and no facility for them. If Lagos wants to be the third largest economy in Africa, something must be done."
"There is no part of Nigeria that is not served from a particular spot at Oshodi, when some people say it is a mere bus stop, I laugh, they are not being realistic and not saying the truth. In western world, they call it terminals, either buses or train terminals with many facilities in place and I know Lagos is getting there very soon. So, it is going to be Lagos gift to Nigeria and the West Coast when it is fully done in terms of facilities, like Wifi, waiting area, ticketing booth, ATM points, loading bay, offices and conveniences," he said.
Otunola said Ambode had provided a level playing ground and that by October, the project would be delivered. He disclosed that one million passengers would transmit from the Interchange to different parts of Lagos and outside the state on daily basis.
He said the interchange, on completion, would have 18 lifts, six each for the three terminals that are equipped with CCTV, saying that one could predict when a bus would arrive at the terminal.
However, on completion, the Oshodi Transport Interchange will have three terminals. The first terminal will cater for inter-city transportation, where all buses going out of the state will take off and drop passengers on return. The second terminal will be solely for the Bus Rapid Transit, BRT scheme, that will cater for passengers commuting from Oshodi to Abule Egba, Okokomaiko, LASU and so on. The third terminal will cater for passengers navigating Oshodi to Ikoyi, Lagos Island, Surulere, Victoria Island, Ikorodu, among others. The Oshodi project will also make provision for a mega shopping mall to be built through a Public-Private Partnership, PPP, agreements at the third terminal. The three terminals will serve 1,000 modern buses. The terminals will also have 1,000 light effects to project the aesthetic of the ambience.
According to Otunola, the first pedestrian bridge in Oshodi would be demolished and a new and elevated one built to befit the iconic interchange. "We want to minimize vehicle-passengers interaction. The walkways will be minimum of five metres. The bus depot in the area will have an underground tunnel to access and feed the terminals.
"On completion of the project, "Oshodi will be a beautiful city. It will have the toga of 'if you don't spend a night in Oshodi, you have not visited Lagos State.' It will be an iconic area where people will want to take pictures. This place will be tourism-driven. This project will be a national pride. We employ between 500 and 700 workers who work here daily and we pay them monthly."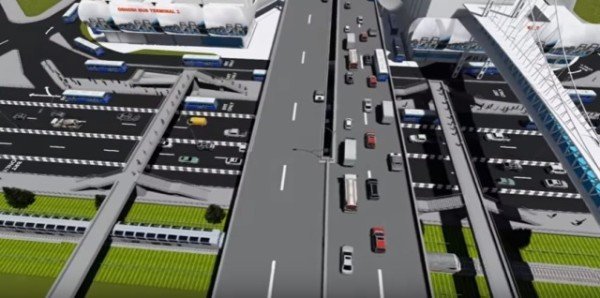 Oshodi Residents React
Some residents of Oshodi have hailed the project aimed at transforming the area. One of them, Dr Adebayo Akintayo said Oshodi has been a complex mosaic of industrial, commercial and all manners of human endeavours, creating a complex web of vehicular and human logjam with associated nefarious and criminal activities. Akintayo stated that the establishment of the transport interchange would bring orderliness, promote security surveillance activities aside enhancing the aesthetic beauty of Oshodi.
According to Cynthia Nwalozie, from what was obtainable in the past, the execution of the project is a good initiative by the government, saying it was long overdue considering the importance of Oshodi route to the entire Lagos road network, adding that the facilities should be as practical as possible and not focusing on aesthetics alone.
A resident, Ayo Longe commended Ambode for changing the face of Lagos but noted that a lot of people are being negatively affected. He added that Lagos actually sets the pace when development in Nigeria is spotlighted
"The development of the transport interchange and the allied facilities will further change the face of Oshodi from one of confusion to that of a modern city. It will subsequently attract more visitors and Lagos State only needs to be more visionary because it will attract businesses in other sectors that will need more facilities to cater to," he said.
Also, Johnson Ibidapo described the project as a good initiative, as it will surely give Oshodi a facelift, while Dorcas Tonade, said it was a good development that would impact in the lives of the people in the area.