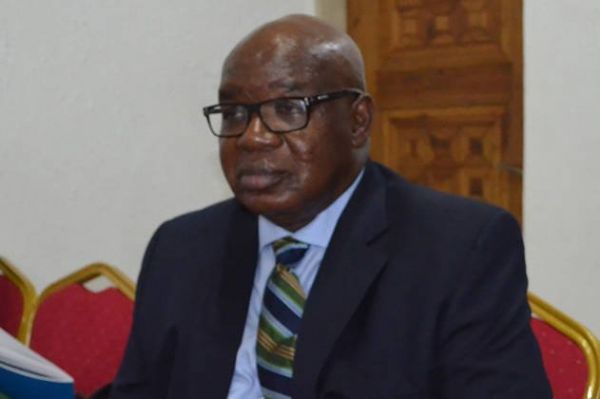 The Lagos State Government has commenced the process of transforming Olusosun dumpsite to fit into the projected plan of converting it into a recreation park.
The Commissioner for the Environment, Mr. Babatunde Durosinm-Etti revealed this during a tour of the dumpsite on Tuesday.
He said that the ongoing covering of Olusosun dumpsite with laterite signaled the alteration of the use of the site as well as the beginning of its eventual conversion into a recreation park with green areas.
Assuring Lagosians of government's concern for their wellbeing and wellness, the Commissioner said that this move was to arrest the emission of smoke and guarantee health and safety of residents.
"Since the commencement of this transformational effort last week, we have been massively capping the refuse dump with laterite to douse the fire and stop the emission of smoke. Ultimately, we shall cover the entire 47 hectares dumpsite with literite in readiness for its new use which will also involve work by some of our agencies such as LASPARK," he said.
The Commissioner reiterated that the area was sparsely populated, at the establishment of the dumpsite in 1992, thereby making the ongoing transformation of the facility necessary as the dumpsite was no longer sustainable and inadequate to meet the demands of modern Lagos.
His words: "I wish to reiterate that the closure of the dumpsite is a reaffirmation of our well expressed position that the dumpsite, established in 1992 at the then sparsely populated location, is no longer sustainable and inadequate to meet the demands of modern Lagos".
Durosinmi-Etti said that the transformation of the dumpsite would not only enhance the aesthetics of the State but also mark the determination of the Akinwunmi Ambode Administration to reclaim the glory of Lagos State and transform its economy.
He stressed that government was comprehensively addressing waste management through the Cleaner Lagos Initiative which had charted a roadmap for substituting the old ways for a more sustainable approach, that made provisions for Engineered Landfills, Transfer Loading Stations (TLSs) and Material Recovery Facilities (MRF), among others.
Allaying fears over the closure of Olusosun dumpsite, he maintained that all other dumpsites including Solous II, Ewu-Elepe and Epe dumpsites remained active in receiving waste generated in the state, while effort at waste recycling received a boost with the registration of 398 recycling related facilities and the recycling of about 3 million kg of material, ranging from cartons, cans, pet bottles, paper and LDPE within the last one year.
He assured that the Lagos State Government was resolute in its determination to give to Lagosians a sustainable and functional environment which they would be proud of.

Load more