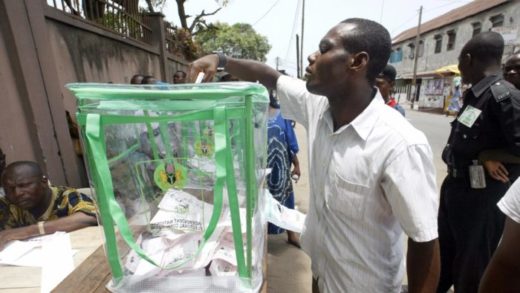 Mr Labari Tella (PDP-Jema'a), member, Kaduna State House of Assembly has urged his constituents to avoid acts capable of breaching peace during the May 12, local government elections in the state.
Tella, who gave the advice on Tuesday in Kaduna, specifically advised the youth to behave responsibly during the exercise.
The election for chairmanship and counsellorship positions will be conducted in the 23 local government areas of the state.
"I want to implore our youths to ensure the protection and sanctity of our environment by being peace ambassadors.
"Let us collectively guard against any element of violence and ensure peaceful, free and fair polls," he said.
Tella further urged the people to vote for credible candidates, irrespective of ethnic or religious affiliation to promote democracy and development of the state.
He said politicians should place the collective concern of the people above personal interest, for the common good of all.
"The essence of governance is to allow for a fair representation of the masses and not for personal aggrandisement."
He also appealed to all players in the exercise, who might have legitimate grievances after the election to seek redress through legal means rather than resorting to violence.
The lawmaker, however, stressed stressed the need for parents, religious and traditional leaders to embark on value orientation at the family and community levels to minimise anti-social behaviours amongst their children and wards.