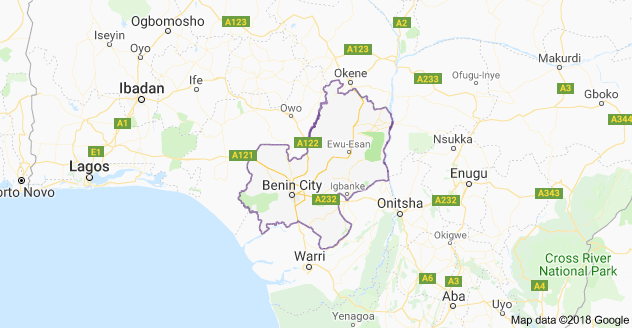 The police in Edo on Wednesday in Benin disclosed that its personnel had arrested seven members of a kidnap gang.
The State Commissioner of Police, Mr Johnson Kokumo, announced this at a news conference on the command's achievements in the fight against crime.
Kokumo, who said the suspects were arrested on April 27, added that they were responsible for the kidnapping and killing of one Osagie Omayavbo in Benin on April 21.
The commissioner also said that the gang had on April 19 shot one Ferdinand Osakwe, a journalist with the Independent Television, and made away with his car.
According to him, the suspects also kidnapped a young mother and her five-month- old baby and made away with her unregistered Nissan Altima car on April 26.
He, however, said that efforts were being made to arrest other members of the gang with a view to recovering the stolen vehicles from them.
The commissioner said items recovered from the gang included two locally made pistols, three pump action guns and six locally made double barrel guns.
Kokumo said that a cut-to-size double barrel gun, nine live and six expended cartridges as well as some wraps of weeds suspected to be cannabis were also recovered from the suspects.
He said that 23 others, including a robbery suspect, serial rapist and murder suspect, were arrested within the period.
Kokumo said that other suspects arrested by the command included two armed robbery suspects, two kidnap suspects and 22 suspected cultists.
He said that items recovered from the suspects included two locally made pistols, one single barrel gun, Gionee M2 phone, three live cartridges and one locally made cut-to-size gun.
Kokumo stressed the need for citizens to be vigilant at all times and report any illegal activity in their domains to security agencies for prompt attention.