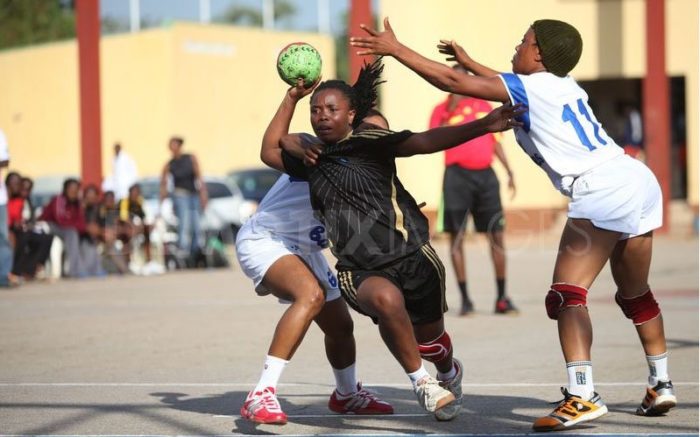 By Kazeem Ugbodaga
About 100 secondary schools are expected to vie for honour at this year's Lagos State Secondary Schools Handball Competition sponsored by former Lagos Commissioner for Transportation, Kayode Opeifa.
Tagged 'Opeifa Cup,' the handball competition had been on since 2015. This year's competition which will hold between 14 and 18 May, 2018 at the Rowe Park Sports Centre, Yaba area of Lagos, Southwest Nigeria, is the 4th edition in the series.
At a news conference on Wednesday to announce preparation for the competition, Opeifa said the competition aimed to support government's efforts to discover talents and develop potentials and make Lagos State and Southwest Nigeria the centre of handball development in Nigeria.
Opeifa, who was represented by Bola Balogun added that the aim was also to ensure that Nigeria handball team, male and female made it to the next Olympic games as well as ensure that products from the competition became over 50% of  Nigeria handball team at all categories.
'We are close to achieving all these. I implore the organisers to update on the successes so far. I am aware eight of the current 16 member national under 18 are products of this efforts," he said.
Secretary, Lagos State Handball Association, Ojikutu Bintu said in the first edition held in 2015, over 67 schools attended, which she said, had so far grown in subsequent years.
'This year, provisions have been made to accommodate about 100 schools, both from public and private within Lagos State. The overall goal of the organizers is to make it Southwest programme after year 2020 edition," she said.
She stated that the competition would be in two categories-senior and junior for both male and female, while seeking the support of the media for good coverage and to make the competition a success.
Former Chairman, Lagos State Handball Association, Deola Opeifa, said the competition had so far been successful and called for media support, adding that winners would be given trophies, prizes, bags, among others.
Director, Lagos State Sports Commission, Moses Kolawole, commended Opeifa for supporting and sponsoring the competition for the past four years, saying that the product of the competition represented Lagos State in handball competition recently and came out in flying colour.

Load more