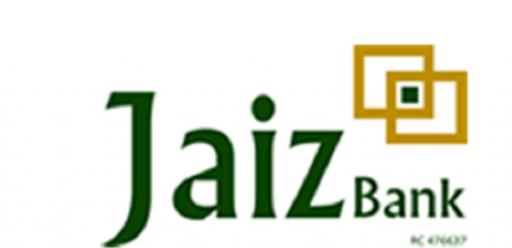 Alhaji Umaru Mutallab, Chairman, Jaiz Bank Plc, said the bank's profit before tax increased from N343 million in 2016 to N894 million in 2017, recording a growth of 161 per cent.
Mutallab, who disclosed this at the bank's Annual General Meeting (AGM) in Abuja on Friday, said the bank's gross income from financing also increased from N5.29 billion in 2016 to N6.24 billion in 2017.
"Analysis of our income for the period indicated that the bank realised N1.63 billion from non-financing income, compared with N0.69 billion in 2016," said Mutallab.
According to him, income from Sukuk similarly increased from N189 million in 2016 to N703 million in 2017, while fees and commission rose from N377 million in 2016 to N749 million in 2017, recording a 99 per cent increase.
He said the bank's customer deposit grew from N50.28 billion in 2016 to N68.11billion in 2017, while its total assets rose from N66 billion in 2016 to N87 billion in 2017.
Mutallab noted that the shareholder's funds of the bank also increased from N13.14 billion in 2016 to N13.67 billion in 2017.
The chairman ascribed the bank's success to the values, unique business model, financial strength and extraordinary depth of talents of the bank.
He expressed the desire of the board to pay dividend to shareholders, but said the effort was constrained by the need for capital to expand the business and meet policy requirements.
He said the bank planned to expand its branches, get more businesses and better profit among others in the coming year.
On challenges faced by the bank during the review period, Mutallab said the country's economic situation impacted negatively on the bank, "A lot of businesses are not doing very well, liquidity is difficult and there is the issue of forex."
Some of the shareholders expressed satisfaction with the performance of the bank, and urged its management to put in more efforts to pay dividend to shareholders in the coming year.
Mr Patrick Adudua, a shareholder said, "It has been two years since the bank was listed on the Nigeria Stock Exchange and things look very promising.
"Shareholders look forward to next year when the bank will be repositioning for payment of dividend."
Another shareholder, Mr Kabir Kambar, urged the bank to ensure it achieved capital appreciation in the coming year to enable it pay dividend to shareholders.
"We bought our shares at above one naira but now it is less than one naira, although I believe that with the performance of the bank the shares of the bank will continue to appreciate.
"I also hope that apart from capital appreciation we will get dividend soon," said Kambar.